Space is becoming a problem nowadays and so space saving furniture similar to Modern Loft Skyline Mission Futon Frame is becoming popular to many of us today especially to those living in crowded cities wherein homes have limited space. This furniture from American Furniture Alliance is a convertible one. Meaning, you can enjoy it as a sofa at daytime and convert it as a bed during nighttime, as it comes in full size. [Click here to know more about Modern Loft Skyline Mission Futon Frame]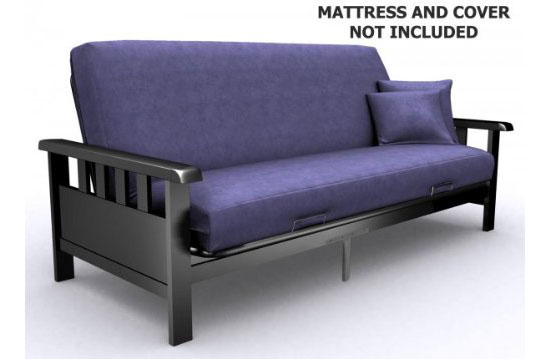 This lovely futon frame also has the tempered steel construction making it durable. The black finish made the frame versatile and easy to mix and match with any of your home furniture pieces and home decors. The armrest provides comfort to the users when used as a sofa. The foldout mechanism of the frame made it easy to convert from sofa to bed. The frame measures just right for your space challenged home. It has a spacious dimension of 80 by 36 by 30 ¾ inches as a sofa and 80 by 52 ½ by 20 ½ inches as a bed. Please note though that buying this stylish frame does not include the mattress. Therefore, you still have to buy one separately. The Modern Loft Skyline Mission Futon Frame requires minimum assembly and you can immediately start to enjoy owing a sofa and a bed even with the limited space. [Click here to know more about Modern Loft Skyline Mission Futon Frame]
Advertisement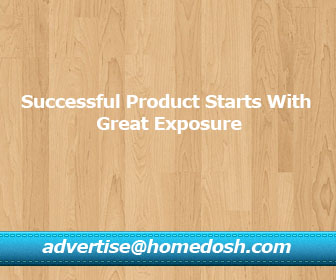 Related Tags :
american furniture
,
furniture pieces
,
futon frame
,
space saving furniture
,
stylish frame
Related Posts You Might Be Interested to Read:
Save Space With Pinhole Collection By Piurra Furnituring
It is nice to live in a spacious home but it seems like it is hard to achieve these days especially when in a crowded city where homes are small and spaces are maximized with the help of space saving ...
The Triumph Lounge Chair: Comfy And Sexy
With to growing problem of space for people living in the city, sleek furniture design grows in number as well. We have seen lots of space saving furniture design already. Some of them literally save ...
Sunday: Your Stylish And Modular Space Saving Rack
I always wanted to fill my home with space-saving furniture sets and accessories. The Sunday by Reinhard Dienes will definitely be a perfect furniture piece for me and any of you out there who are loo...