Clocks are known to tell us only time. Today, an Olin College of Engineering Chris Marra and his team will change the face of our clock through their multi-function clock called AboutFace, a project for their course "Real Products Real Markets". AboutFace is not only a clock but also a note holder and décor in one.
As part of our course "Real Products Real Markets" my team imagined, designed, prototyped, assembled and marketed a magnetic clock that customers can use to help organize their day. Each clock comes with 12 icons, in pictorial or numeric versions, that are also magnetic so that users can arrange them around the clock face as they choose and hold up notes for reminders they'll need at specific times. The numeric icons depict the hours in an attractive typeset, and the pictorial icons represent different activities that might take place in a day, such as going to the gym, taking care of pets, or meeting friends for drinks. The clock faces and icons are made of polished stainless steel. We accomplished the entire process in 3 weeks and are now just trying to let more people know about it. We're really proud of our work and the experience has been really great for our entire team. This process allowed us to capitalize on our collective design, engineering and entrepreneurship experience to prove that fully realized and finished products are not limited to those with large pools of funding and decades of experience – five motivated college kids can do it just as well.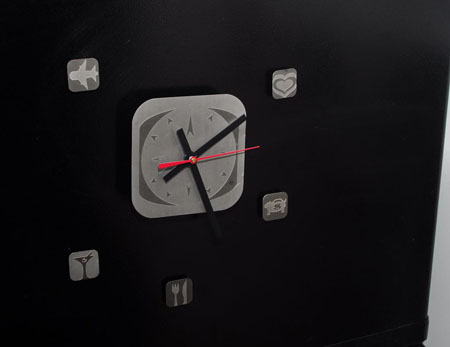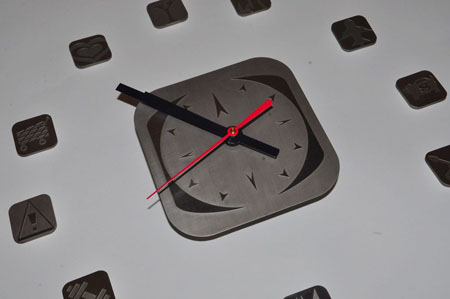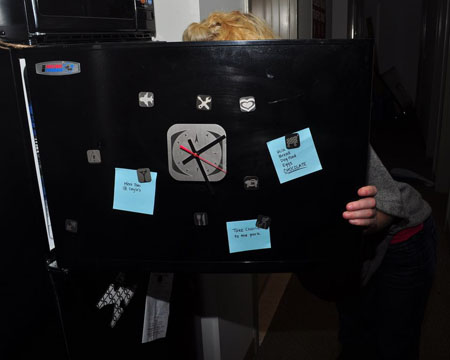 From: AboutFace
Advertisement
Related Tags :
AboutFace
,
chris marra
,
clock
,
clock face
,
collective design
,
college
,
college kids
,
college of engineering
,
design engineering
,
entire team
,
face
,
Future
,
magnetic clock
,
meeting friends
,
olin college of engineering
,
polished stainless steel
,
reminders
,
taking care of pets
,
time today
,
typeset
Comment
|
Posted in :
Home and Decoration
Posts in this website may contain affiliate links. If you purchase a product through an affiliate link, your cost will be the same but HomeDosh will automatically receive a small commission. Thank you for supporting us!
Related Posts You Might Be Interested to Read: