When talking about sitting furniture, we have already enough about benches, lounge chairs, stools, and more but not about the extra long round, and glossy Archetto Seating by Sybarite and Marzorati Ronchetti. This one unique and eye-catching seating solution will surely create a unique look in your home or office space. This one unique furniture comes in 5 modules that can be installed easily to form that long round seating arrangement seen in the picture. The glossy white paint finish creates an elegant look to the chair making it a perfect addition to any home or office's interior design. I find this chair perfect for a home or office's living room or entertainment room. -via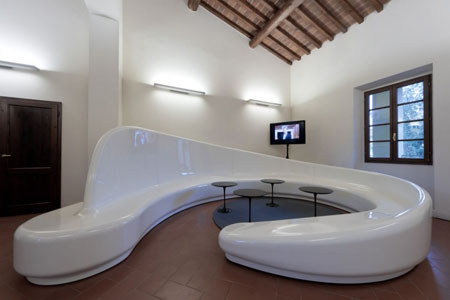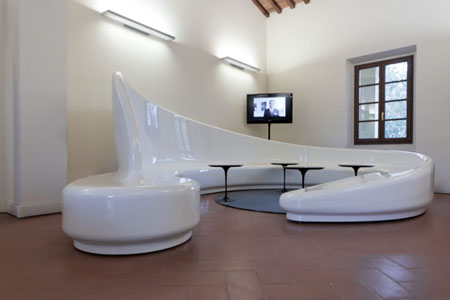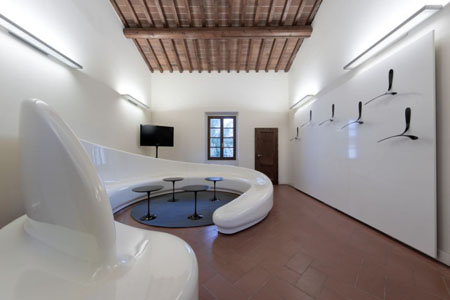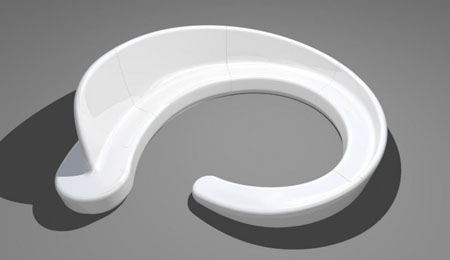 From: Marzorati Ronchetti
Advertisement
Related Tags :
benches
,
curves
,
entertainment room
,
furniture
,
home
,
interior design
,
living room
,
look
,
lounge chairs
,
marzorati ronchetti
,
office
,
office space
,
s curves
,
Seating
,
seating arrangement
,
stools
,
sybarite
,
unique furniture
,
white paint
Related Posts You Might Be Interested to Read:
High Roller Chair: It Is All About Curves When it comes to our furniture pieces, we always want to have those that give our home interiors a striking look and elegant ambiance. Because of this, we tend to purchase those that has clean line...
X-1 Carbon Fiber Lounge Chair: A Chair That Screams Modern Modern furniture designs really are fast evolving. I mean, what we consider modern today might be the new classic tomorrow. Lounge chairs are ideal for both outdoor and indoor use. It will not only...
Stool Henri: A Stool Combining Comfort And Style Stools normally have very limited seat, which made us feel uncomfortable sometimes. However, the Stool Henri has a different seat design that every user will surely love. It features a curved seat ...