Contemporary furniture designs are now starting to embrace the modern multi-tasking lifestyle of the people. Designer Brandon Allen is just one of those designers that understand the need of today's super busy individual. He had designed the stylish and ergonomic Calypso Chair. This stylish chair works perfectly not only in one single but multiple purposes. The Calypso chair has stylish curves and daft storage space underneath for easy access on your things and is perfect as well for your small items that are needed most often. In addition, the Calypso Chair can also be facilitated in order to create and opposing chair. Moreover, if wanted, users can also fold it up into a bed.-via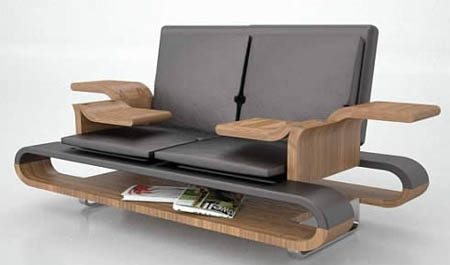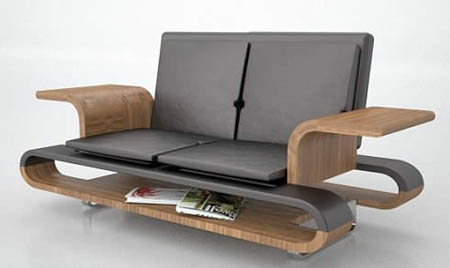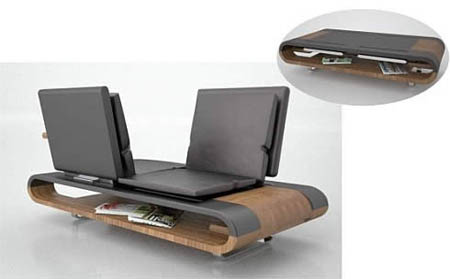 Advertisement
Related Tags :
Comment
|
Posted in :
Sofa and Chair
Related Posts You Might Be Interested to Read:
Grande Papilio By Naoto Fukasawa Stylish furniture brings out not only comfort to its users but also it adds some beauty to the place. The Grande Papilio by Naoto Fukasawa never failed to fulfill these need by its users. The Grand...
The Koura Chair By Jukka Lommi Modern and sexy are the terms many will surely use to describe this beautifully crafted chair called the koura chair by Jukka Lommi for Punkalive as part of their new furniture collection. The chai...
The Mute Chair Will Keep You Silent As You Sit With the clean lines, sleek design, and stylish design, the mute chair by council will surely keep you silent as you sit or curl up with your blanket. This chair has ample space to accommodate user...