We love modern bedroom design, therefore when it comes to pick furniture pieces, we can be a bit picky. Let's take a look at South Shore Step One Collection Storage Platform Bed, we consider this bed as good complement to any modern bedroom decor. The platform bed will not only sit in your bedroom in style but also it has a built-in storage that will hold some of your items like clothing, bed covers, bed sheets, bed skirts, curtains, and more. This will help you save a lot of space in your cabinets and cupboards and it will help you lessen those clutters you have in your bedroom.
This bed is made of FSC certified and California Air Resource Board (CARB) compliant wood. Therefore, it is not only perfect for your modern bedroom but also it is safe for the environment. The two built-in drawers of the bed is placed on the side, one on each side and features a full extension metal glide for you to easily access what is inside. The absence of the drawer handle made the bed look even more elegant and sleek. Instead of a handle, you will notice an open lip on top and your finger will surely fit in just right to open the drawers comfortably. [Learn more about the South Shore Step One Collection Storage Platform Bed]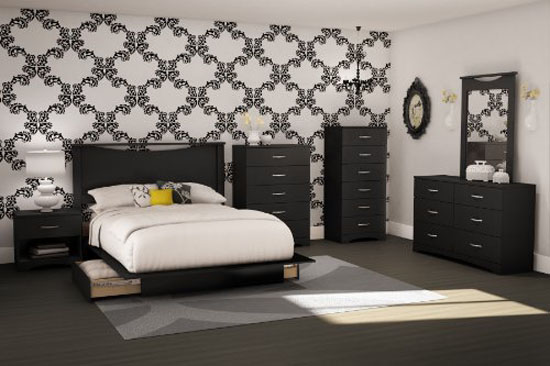 Tools may not be provided and requires two adults for assembly; we do not think this will hinder you from purchasing the product. This should not discourage you from buying. We are sure enough, you will be doing just fine in assembling the bed with the help of an instruction manual. The moment you are done with the assembly, you definitely will love your new sturdy bed.
The South Shore Step One Collection Storage Platform Bed is available in black, so you can match it with any of your furniture pieces and home decors flawlessly. [Learn more about the South Shore Step One Collection Storage Platform Bed]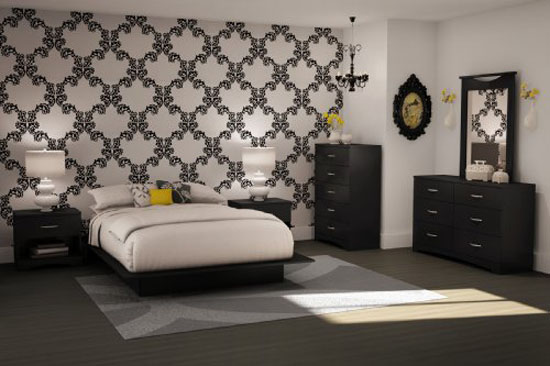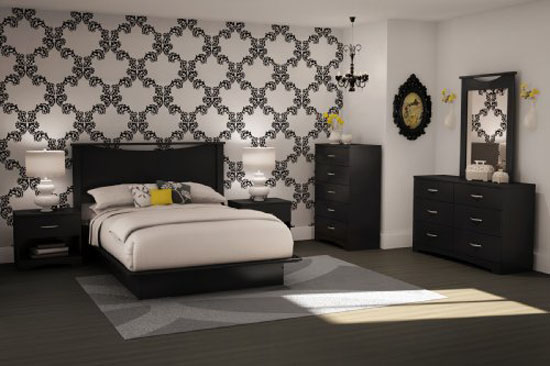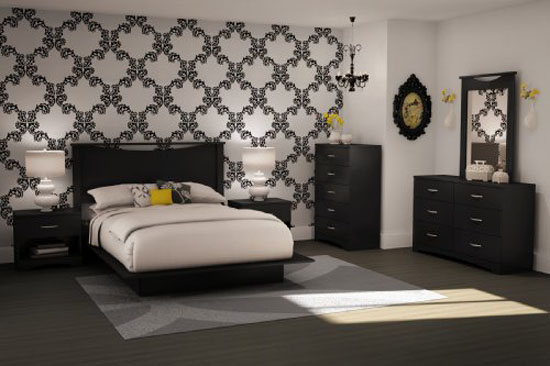 Advertisement
Related Tags :
bed skirts
,
california air resource board
,
collection storage
,
home decors
,
Step
,
storage
,
storage platform
Related Posts You Might Be Interested to Read: