Who would not want to have a type of furniture at home with elegant design and clean lines? I guess everyone wants the a furniture design that does not only have the elegance and beauty that they want but also the functionality that they need. The Continue Desk by an industrial design student Francesco Anguilli of Ontario College of Arts and Design is not only sleek and elegant. It also looks sturdy enough to hold enough weight, as it has the steel frame. As a work of a student, the continue desk is elegant enough to match with any of your home furniture and décor. It definitely will complement with any home interiors. -via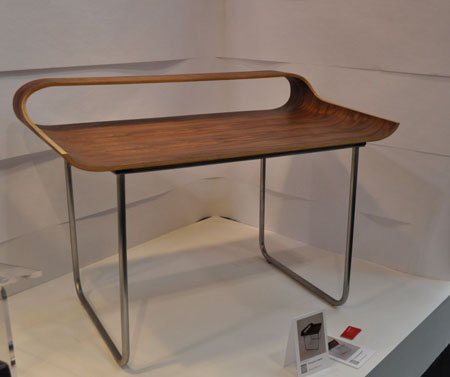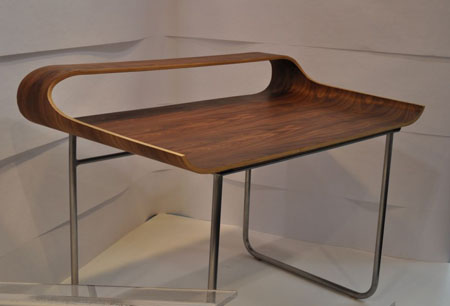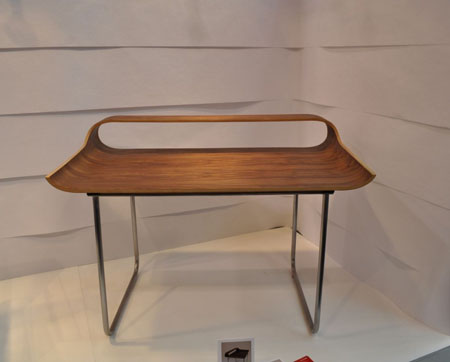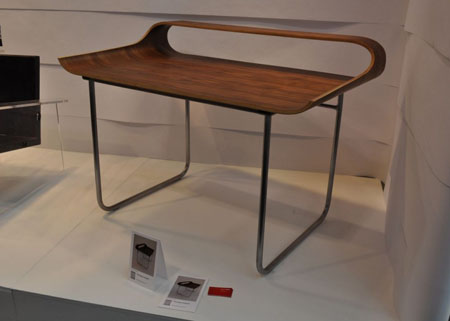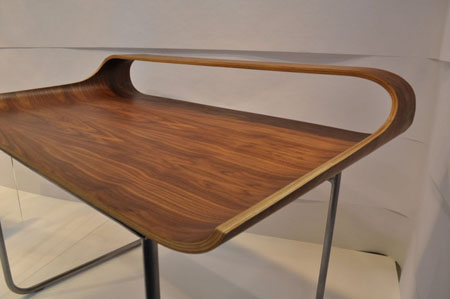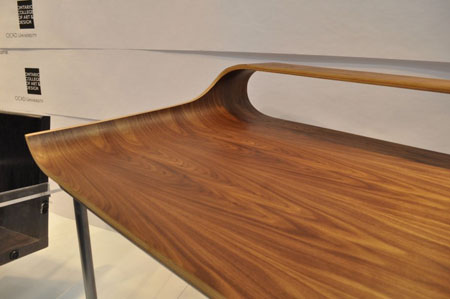 From: Ontario College of Arts & Design
Advertisement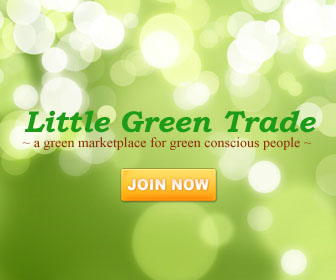 Related Tags :
amp design
,
Continue
,
desk
,
elegance
,
Elegant
,
elegant design
,
elegant furniture
,
functionality
,
furniture
,
furniture design
,
home
,
home furniture
,
home interiors
,
industrial design student
,
ontario college of arts and design
,
steel frame
Comment
|
Posted in :
Furniture
Related Posts You Might Be Interested to Read:
Goggle Desk: An Innovative Desk For An Elegant Home Or Office Interior Elegant interior design does not end with catchy lighting system, excellent furniture placement, decors and more. The furniture piece itself plays an important role in every interior design, as the...
3Fold Table with Strong Steel Frame 3fold table is just another product from FormTank that has a striking look that will let everybody stare at. This very well engineered table is has a steel frame that serves as its foundation, and ...
OAK: Your Sleek Lovely Furniture Pieces Like many others, I also get caught liking sleek and minimalistic furniture designs. I find them perfect for an elegant and classy home or office interior design. Oak, a collaborative activity amo...