A table lamp like Element Touch Table Lamp is all we need to do our work efficiently at home or office. With this stylish lamp from LumiSource, you can now kiss goodbye to your old, classic, and frumpy lampshade and say hello to a sleek and classy one. The lamp feature a geometric approach making it not only an illumination tool but also a perfect addition to your elegant home decors and furniture pieces. [Click here to know more about Element Touch Table Lamp]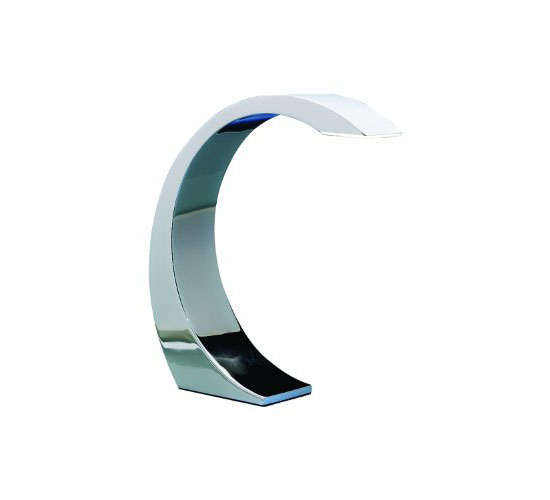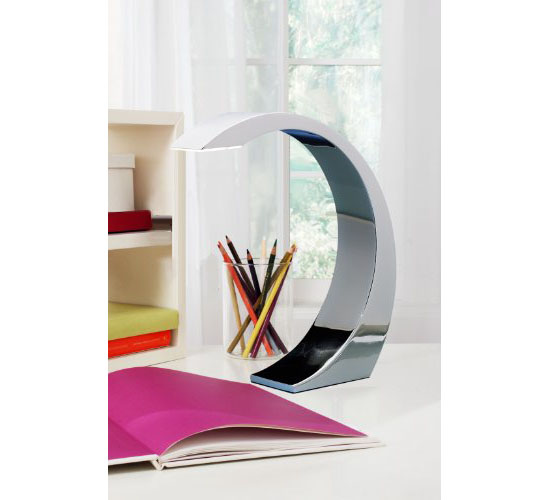 The lamp comes with a contemporary chrome finish creating a classy look making the lamp prefect for use as accent lamp. The LED lighting technology made it not just modern and stylish but eco-friendly too. The clean and sleek curve of the lamp creates a trend-setting design in the table lamp industry and it will surely match with any desk, bedside table, and even with your dresser. Allowing the lamp to provide bright illumination is the 3-watt bright LED that needs not to be changed. Please not though that LED light is not included in the package. In addition, the modern touch-on, touch-off technology of the lamp eliminates the need of having those old-fashioned switches and knobs. With the touch technology, you just have to touch anywhere on the lamp and it will immediately turn on and turn off the light. Measuring 13 inches long by 3 inches wide by 13 inches high, the stylish, clean, and sleek design of the Element Touch Table Lamp makes this lamp an essential tool for today's modern workspace. [Click here to know more about Element Touch Table Lamp]
Advertisement
Related Tags :
bright illumination
,
classy one
,
home decors
,
lamp industry
,
lighting technology
,
table
,
technology
Related Posts You Might Be Interested to Read:
Hypae Lamp: An Organic Table Lamp
When we say table lamp, what immediately appears on our minds are those with shades and stylish bases. The Hypae lamp is extremely different to what we have commonly known as table lamp. It looks like...
Madrid Pendant Light: Your Cool Lighting System At Home
Lighting systems illuminate and its design is the one responsible in making our home looks elegant. The Madrid Pendant Light is a lighting system that will not only provide warm and elegant illuminati...
Illusion Lamp: A Lamp And A Table In One
It is unusual to see a lamp and a table in one, well at least for me. I have have found one great design as I browse for elegant home furniture pieces online I want to share the wonderful finding I go...