If you want to get informed with fresh eco friendly design each month, you had better check out Sheffield School. Thinking that environment friendly design is important, they are now adding to their interior design course the green design lesson. In addition, on each issue of Designer Monthly, their column Decorating Green will now look at a sustainable, low-impact to the environment design. And this time around, Taiwanese designer Chishen Chiu's Flexible Love Seat is what they are featuring.
The Flexible Love Seat is design to give its users the ease of decorating their homes with elegant and stylish furniture without the need to harm the environment. In addition, the flexible love seat has an accordion like design that is collapsible and expandable in full whenever needed. The seat is made of recycled materials like recycled paper and wood and is produced naturally using a pre-existing manufacturing process. In this way, manufacturer of flexible love seat reduces the overall impact to the environment.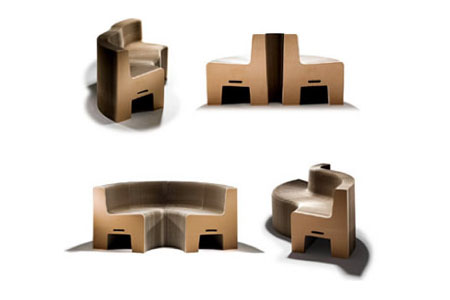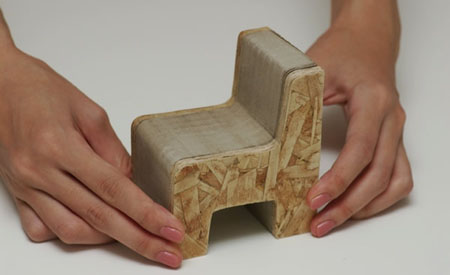 In addition to the astounding friendly features it has, the flexible seat can also be stylishly set according to your need or desire. You can have it rounded making your guests seat in a round formation, or fashionably set it with an stylistic letter S design making the love seat an
interior decorating
material. With the flexible love seat, you can now decorate your homes with innovative and functional furniture even if you have a very limited space.
Aside from its functionality and even of it is made from recycled materials, the Flexible Love seat also has a very sleek design that even feng shui experts would highly recommend because of its fine ad soft lines. It has the ability to give you home a refreshing and lucky ambience. This simply means that the flexible love seat is not only good for seating purposes but for good luck as well.
From : Sheffield
Advertisement
Related Tags :
Posts in this website may contain affiliate links. If you purchase a product through an affiliate link, your cost will be the same but HomeDosh will automatically receive a small commission. Thank you for supporting us!
Related Posts You Might Be Interested to Read: