A stylish lamp is essential if we want to add warm ambiance to our room and having a Lincoln Park Torchiere with Opal Glass Diffuser will partly answer our need of having a functional and elegant lighting system. Available from Good Earth Lighting, the Lincoln Park Torchiere is a floor lamp that has various features you surely love including it being affordable, strong, sturdy, and energy efficient. [Click here to know more about Lincoln Park Torchiere with Opal Glass Diffuser]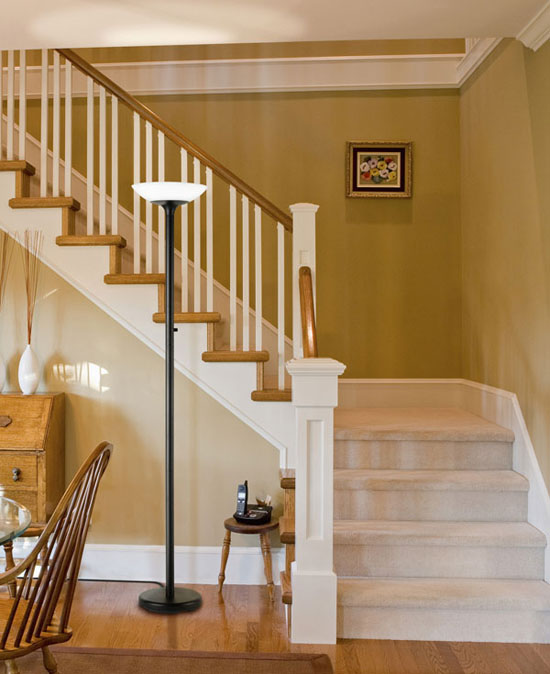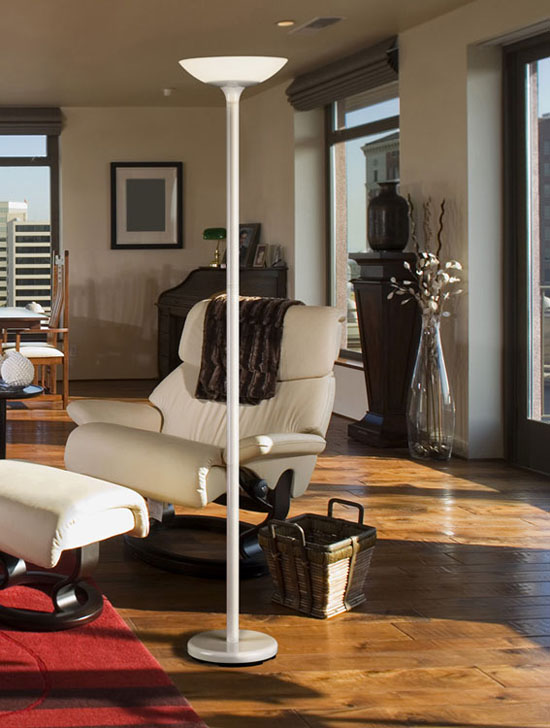 The lamp has the opal diffuser creating a warm and elegant illumination to any large spaces. Ideal to be placed on corners, the Lincoln Park Torchiere has the ability to brighten both small and large spaces making it not only a stylish lamp but a functional one too. The lamp uses a 55-watt Energy Star bulb that are known to be energy-efficient and therefore helps the users save money on energy cost. As an energy star approved bulb, the bulb can lasts up to 10,000 hours.
Other feature that the Lincoln Park Torchiere is the dimmable light that sets every room's mood. One can control the brightness of the floor lamp and set it according to their liking or mood. Adjusting the lamp's brightness can be done easily by just turning the knob located at the lamp's post.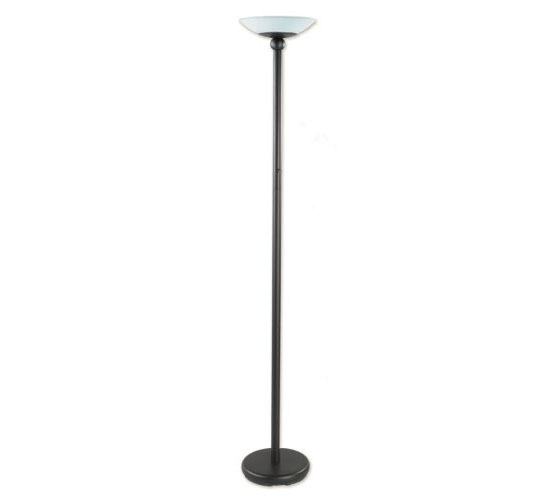 With a height of 72 inches tall, the floor lamp also comes with a contemporary design, making it easy to match with any of today modern home furniture pieces, decors, and interior design. Owning a Lincoln Park Torchiere with Opal Glass Diffuser will require a little assemble but you don't need to worry because it is very easy to assemble. [Click here to know more about Lincoln Park Torchiere with Opal Glass Diffuser]
Advertisement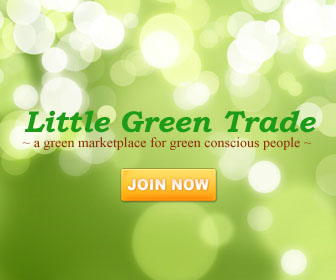 Related Tags :
Bulb
,
Floor
,
furniture pieces
,
lighting system
,
lincoln park
,
torchiere
,
warm ambiance
Related Posts You Might Be Interested to Read:
Oh Man, It's A Ray Light: Elegant And Eye-catching
Create a new and warm ambiance to your home with the elegant design and warm illumination of It's a Ray. It's a Ray is a stylish lighting system that can be installed as a mobile or a chandelier. Both...
Illuminate Your Home With Stylish Lamps From Prandina
The elegance of a certain home stands out not just because of the high-end furniture pieces and decors installed but also because of the right lighting system and style. If you are in the midst of fin...
Experience Warm And Elegant Illumination OnLine
OnLine is where our virtual world moves around. However, the OnLine lamp is a different story. OnLine is an elegant lighting system that allows you to experience warm and elegant illumination. One can...