Jean-Paul Gaultier has recently designed a ready-to-wear edition bottles and now has worked with Evian and Baccarat to form five exclusive limited edition bottles. All of the five designs are superb and extremely elegant. All of them are dressed transparently to show off the purity of Evian that turns out to be their best asset. The five limited edition bottles include the bubbles bottle, drops bottle, tray bottle, and the spring bottle. Looking at their designs, all of the five bottles are exceptionally beautiful that presented the high proficiency of the Baccarat artisans. These bottles are shown already to various places like London, Tokyo, Shanghai, New York, Moscow, Dubai, Melbourne and Paris. -via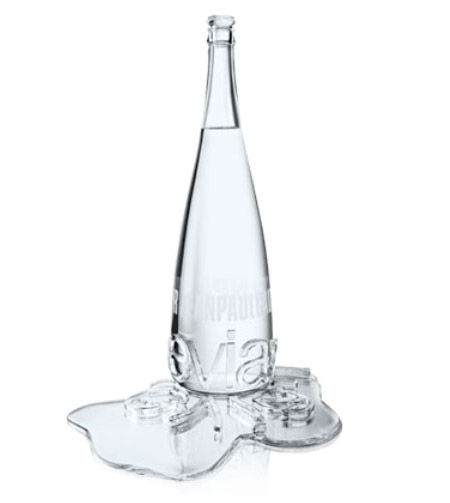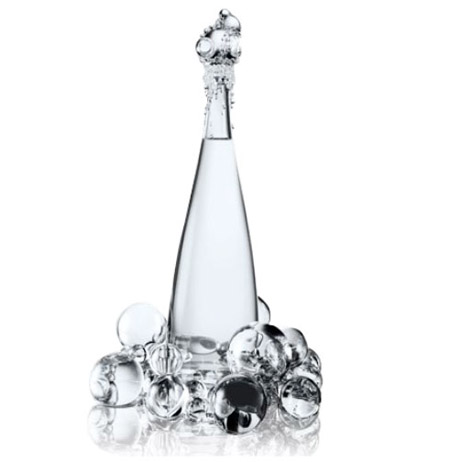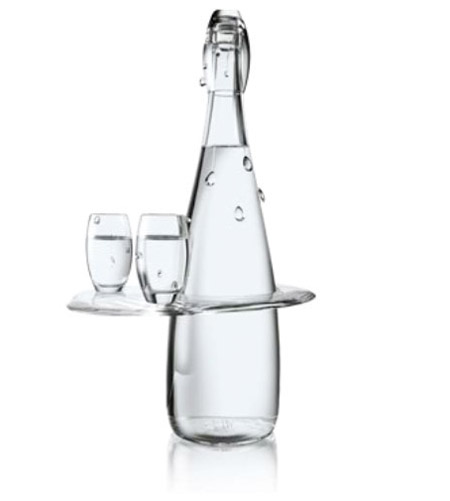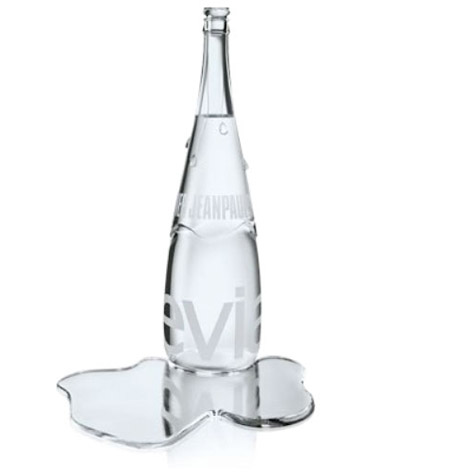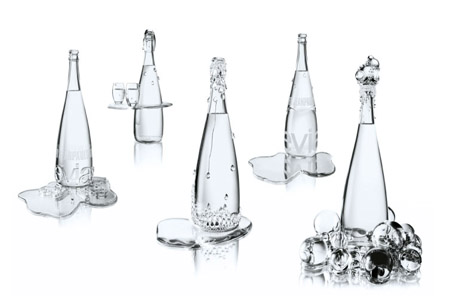 Advertisement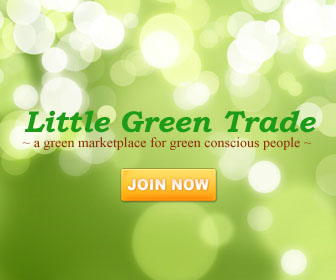 Related Tags :
Comment
|
Posted in :
Tableware
Related Posts You Might Be Interested to Read:
L'lvresse Des Bois Glasses: Elegant And Classy Wine Glasses
Moderate wine drinking is not only good for our health but is also shows ones status in life. However, the classy status of those who drink wine does not end up with the wine itself. Marcel Wanders, a...
Elevate Utensils By Joseph Joseph
Normally when we are cooking, we tend to hang the utensils we are using or have it placed in an elevated area to keep the head from touching the ground. This practice will already be eliminated with t...
Connect The Dots Dinnerware By Edith Levin
If you enjoyed your kindergarten activities of connecting the dots, then you must love this wonderful, and fun dinnerware of New York City based designer Edith Levin called Connect the Dots dinnerware...