Add nature and exotic touch in your house by installing this old Grapevine handrail. WineCountryCraftsman is a company that specializing in creating furniture out of retired grape vines in California's wine growing region. We believe that you will love this handcrafted handrail made of retired grapevine that can also bring joy to generations of wine drinkers.
Even though these grapevines are no long producing fruits, they can still be transformed into unique furniture due to their distinctive character that lasts on. Through decades of careful cultivation combined with vines natural tendency to create whimsical chaos yields striking compositions. This distinctive characteristic is combined with careful shaping and finishing to create a beautiful work of art in form of a handrail. [CLICK HERE to get further details of this natural handrail]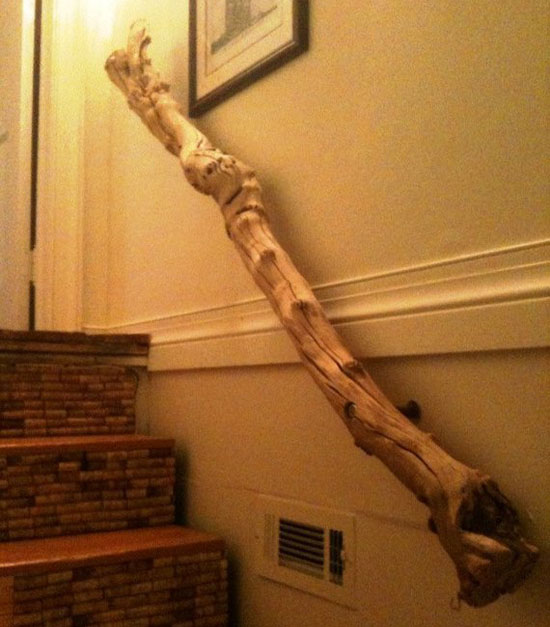 This Grapevine Handrail is available in standard length and each one features remarkable movement. Through decades of wine producing, this wood has aged beautifully, as you can see all striations of color from drawing rich nutrients from the soil. Each unit is hand stripped and sanded for smooth result and to highlight the dynamic colors of the vine. [CLICK HERE to get order information of this grapevine handrail]
From : WineCountryCraftsman
Advertisement
Related Tags :
grapevine handrail
,
grapevine stair handrail
,
natural handrail for stairs
,
unique and exotic handrail
Comment
|
Posted in :
Home and Decoration
Posts in this website may contain affiliate links. If you purchase a product through an affiliate link, your cost will be the same but HomeDosh will automatically receive a small commission. Thank you for supporting us!
Related Posts You Might Be Interested to Read: