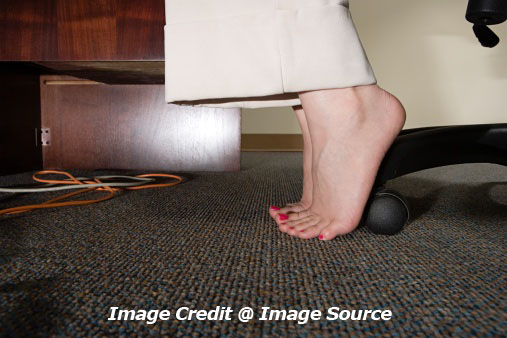 Selecting the right carpet flooring for your office can be just as daunting as choosing the right flooring for your home. However, many of the steps used to determine what type of covering will function best in the space are quite similar between the two. Follow these easy steps to decide what carpet flooring works best for your office space.
Determine Your Business Needs
Before deciding on the perfect carpet for your office, it is important to first consider your needs. For example, retail stores and restaurants with heavy foot traffic have different needs than a high end law office. Determine how often the carpet will be walked upon and if spills or stains could be an issue. Select a carpet brand with a durability rating for such use in order to meet these needs.
Determine Your Flooring Budget
Budget is one of the most important factors to consider prior to choosing flooring for your business space. Work with those in your office tasked to determine an appropriate figure for spending on flooring improvements. By having a fiscal number in mind prior to deciding on what works best, you are helping narrow down choices.
Determine Luxury and Style Factor
Obviously, office spaces with higher end clientele need a different carpet flooring option. Choosing flooring with a slight and subtle print, a higher pile, and additional padding can make a space appear very luxurious. In industries that have clients who expect the most from their money, this small detail can make a huge difference.
Determine How Installation Will Affect Business
One of the most overlooked areas when choosing business flooring can be how installation will affect business. Retailers who are open seven days a week will need to consider when the best time to close or undergo installation will be. Offices open during the week have a bit more availability on when to have the carpet installed, but will need to consider moving office cubicles and/or equipment. In certain instances, this can even involve breaking the project down into several separate areas and installation dates. Make a list of everything that will need to be moved, altered, or arranged before scheduling your installation.
The following is a short guide of what types of carpet work best in what types of business situations.
Business or Retail Areas with High Traffic, Low Risk of Spills: Low pile, industrial style carpeting for easy cleanup and repair.
General Business Offices with Low Traffic, Low Stain Risk: Medium pile, commercial grade carpeting for general use.
High End Luxury Retailers or Business Offices: High pile, decorative carpeting with a higher grade padding.
No matter what your business specializes in or what your budget entails, there is a perfect carpet flooring option to meet your needs.
Advertisement
Related Tags :
business space
,
carpet brand
,
durability
,
foot traffic
,
important factors
,
office carpet
,
padding
Posts in this website may contain affiliate links. If you purchase a product through an affiliate link, your cost will be the same but HomeDosh will automatically receive a small commission. Thank you for supporting us!
Related Posts You Might Be Interested to Read: