A piece of table and a wonderful piece of arts are just a few that one can achieve with the Origami Table by furniture designer Martin Pinotak. With the solid glass table top, users can easily have a relaxing and view of the tables twisted base made of elegant hardwood materials. The Origami table can be a perfect coffee table and décor in one. This will definitely provide users a unique and artistic dining experience while the minimalistic design of the table flawlessly complements to any modern house interiors of today. This one of a kind table can be perfect for home and office use.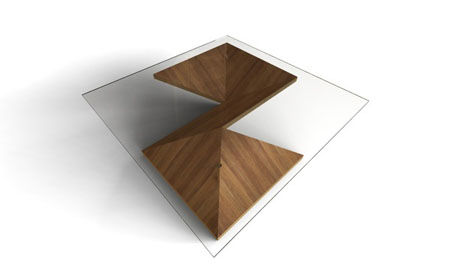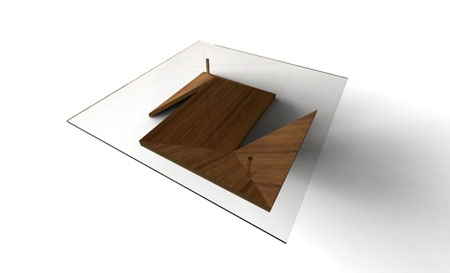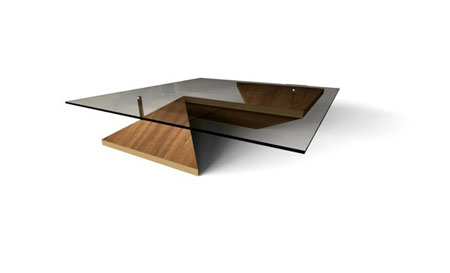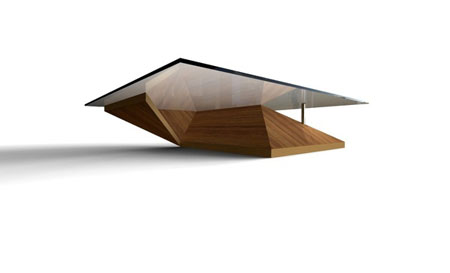 From: Martin Pitonak
Advertisement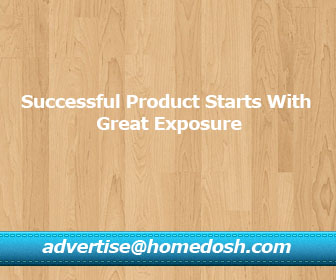 Related Tags :
Coffee
,
coffee table
,
designer
,
Dining
,
furniture designer
,
glass table
,
hardwood
,
hardwood materials
,
minimalistic design
,
solid glass
,
table
Related Posts You Might Be Interested to Read:
Fog: Your Foggy Coffee Table
Glass tabletops are generally installed to create a clear vision of what is underneath. However, glass has a different role in Fog coffee table. With its foggy effect, the frosted glass tabletop has t...
Enjoy Coffee With An Elegant Draenert Coffee Table
I would love to have a cup of coffee over a stylish, sleek, and elegant coffee table with my friends, colleague or family members. I feel like an elegant furniture piece serves as one of my appetizers...
La Spheerique: A Coffee Table That Looks Unstable
A table should be stable enough to hold items safe and in place especially the liquid ones like your favorite food and beverages. La Spheerique is a coffee table that looks unstable but has all the tr...