Benches are important especially to parks, plazas, school fields and any other open areas that has high foot traffic. Here is where most of the tired park goers, students and passersby rests by having a good and relaxing sitting moment. However, designer Remy and Veenhuizen has designed a bench called the Reef bench that has a completely unique design that will serve as an impressive seating landscape for one of the high school in Zoeternmeer, Netherlands. Laced in a gray tiled roof top, the Reef bench gives a lively setting of the once dull and dry area. With this artistic design, students will surely love to sit and unwind. -via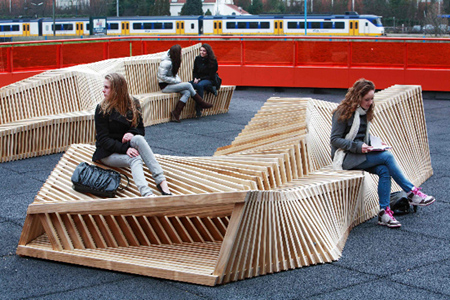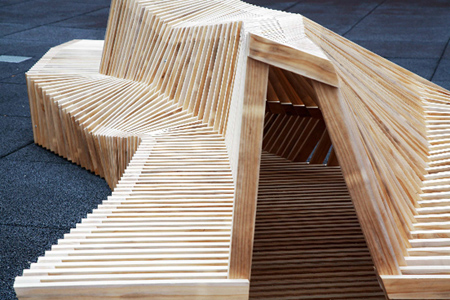 Advertisement
Related Tags :
Related Posts You Might Be Interested to Read:
Enjoy the Outdoor Beauty Sitting In a Grid Chair and Table Park and Plazas are a good place to relax and enjoy the beauty of nature, Enjoying it with a good sitting experience is even better that is why the Grid Chair and Table is created by Komplot. The s...
Shell Bench: Sleek And Stylish For Your Garden Staying outdoor is fun as you are connected with the environment. Even if like me you are not an outdoor person, you surely love to stay even just in your garden or patio especially if accentuated ...
Kajen Park Bench by Thomas Bernstrand The unique and modern designs are definitely the first two characteristics that you will notice immediately with the Kajen park bench by Thomas Bernstrand. Created for manufacturer Nola, Kajen's ma...