Query Result for : NestRest buy
---
Designed with architecture and style in mind, Milan based designer Jacco Bregonje has come up with a stylish and ergonomic chair, the Magnolia Chair. Created for Artifort, the Magnolia Chair is inspired by the columns of the 30th Glaspaleis and has an organic shell filled with foam for total comfort. The metal base creates the chair's clean line making it looks elegant enough for any modern homes. The circular arm and backrest adds up the chair's stylish look and comfort of course. Have it placed anywhere in your home or office and it will definitely complements with any modern interiors of today. -via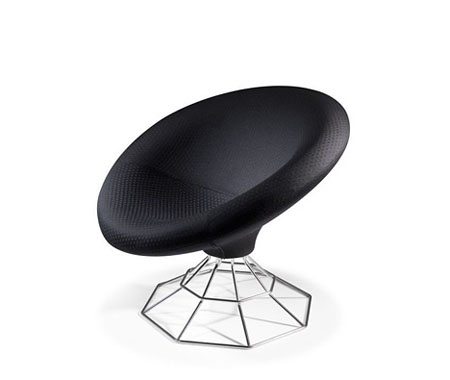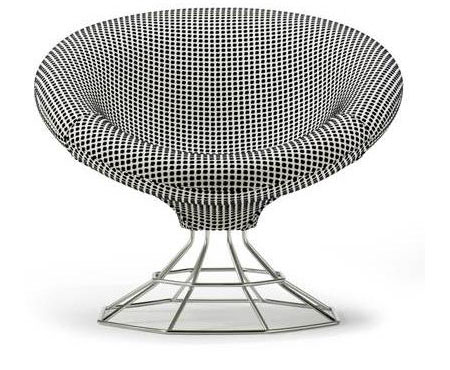 From: Jacco Bregonje
---
These gorgeous Barnwood State Side Tables are made from reclaimed Tennessee barn wood. You can showcase your state proud trough these side tables, also we love the fact that they add certain warmth atmosphere in the room.
A state is more than just drawing or lines on a map, it has its own history, culture, and you can always remember that from your own home. Simply by placing one of these state shaped tables, it stands as a reminder to be proud of your own state and as an elegant table to put your coffee cup. Each table would capture the iconic outline of state of your choice and carefully crafted from reclaimed barn wood. That's why each product is unique, the patterns would depend on the weather and decades of service, creating a rustic charm into your home décor. Crafted by Garwood Linton, the iron framework is very sturdy, standing proudly on stylish hairpin legs. [Click Here to get more details of these Barnwood State Side Tables]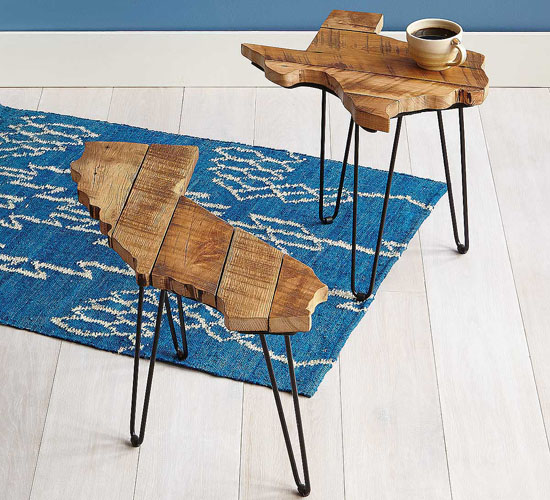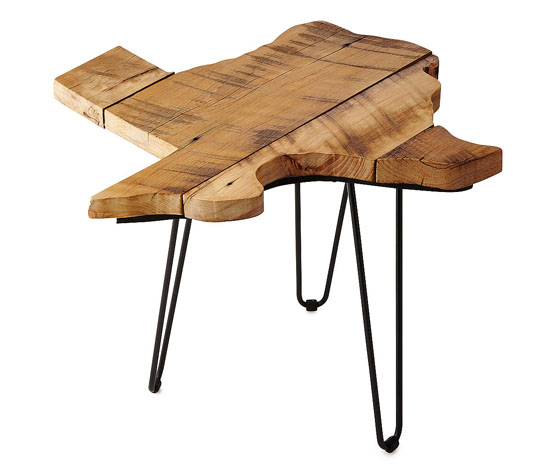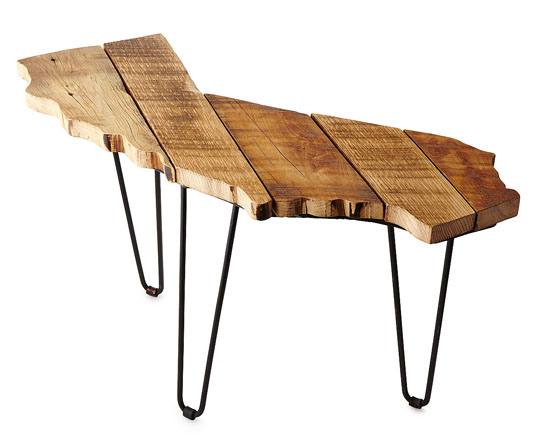 ---
This smart concept came from Sevin Coskun. Positioning a washing machine on top of your toilet to help us saving more water for better environment. The concept of WashUp is to preserve the water that you use to clean your clothes to be later used to flush the toilet. Now that's what I call a smart way to conserve water. Besides its environmentally conscious design, it is also smart way to help us dealing with small space living.
Designer : Sevin Coskun
---