Query Result for : Norwegian Cupboard Bed
---
Be diversified with the new chair Stripe by Jan Schreiner from Germany. It's a chair that is totally new in look and in usability as well. The Chair Strip is not only a chair, but it can also be a small table that will house your coffee or tea or some small items like pens, paper, magazines, and more. It's so nice to see that designers are having variety of creative and artistic designs for elegant and beautiful furniture. However, it is more impressive that their designs also turn out to be functional other than what they are supposed to be used to.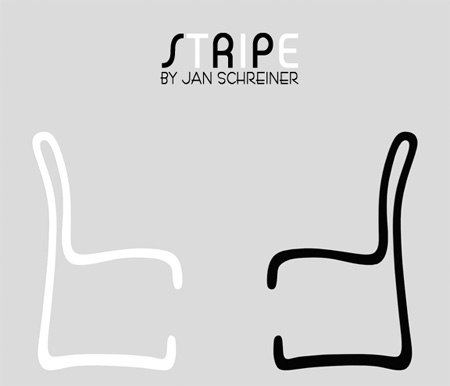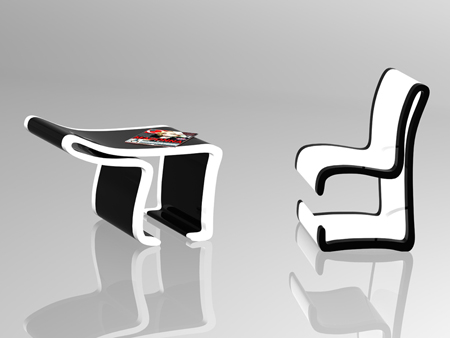 Jan says : The chair STRIPE is a representation of simplicity and continuance…it leads us to creation of new design and absolute life diversity.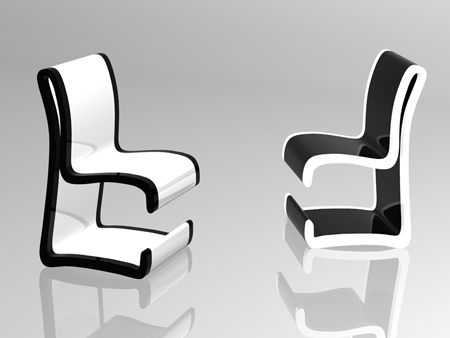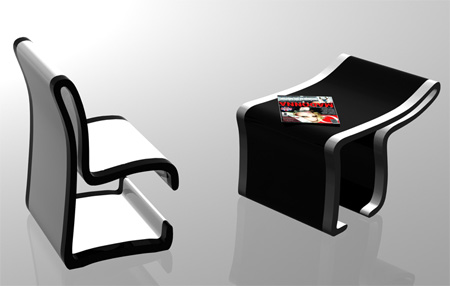 From : Jan Schreiner
---
It is fun camping either on campsites or just at your backyards. When camping, bringing along a hammock is almost automatic to every camper. The Kammok is a hammock you can install anywhere you wanted. You can enjoy the benefits of being in a refreshing campsite even when you are just right at your backyard with KAMMOK because of its portability and ease of use. Made of Lunarwave fabric, the KAMMOK can give total comfort needed by a person. It sits one person at a time, the KAMMOK also looks stylish enough to be one of your modern and stylish landscape items.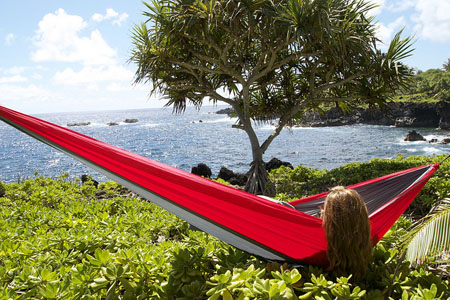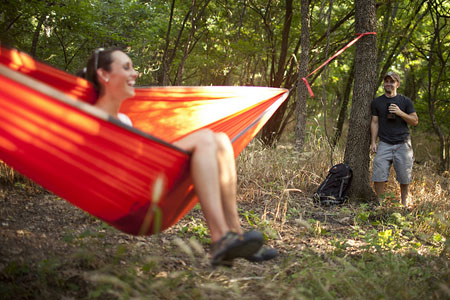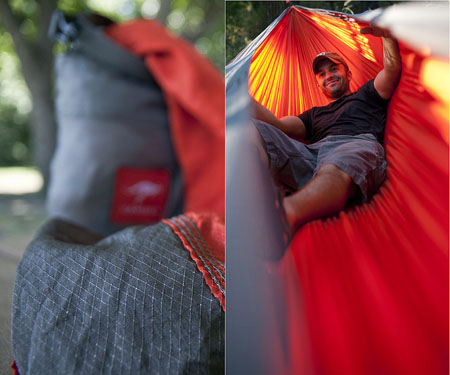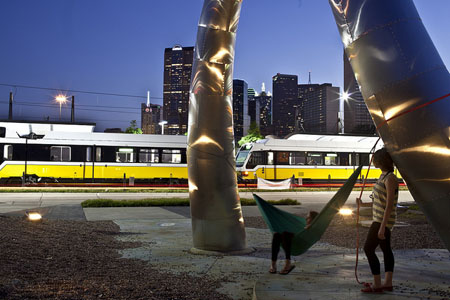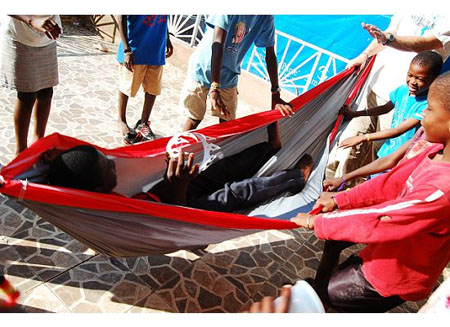 Source: Kickstarter
---
Tree Fungus shelf is a beautiful combination of furniture and a sculpture constructed of two halves of a pollard willow. You still can see the branches here and there. These halves are connected by parasite-like white structures, making it a unique shelf or a room divider. Have you every tried to cut open a willow stem? If you have, you will know that you'll find a lot of moulds and fungi which are exactly what inspired that parasite-like white structure design.
Floris Wubben, a dutch designer, didn't work alone for this project. This designer teamed up with an artist, Bauke Fokkema to create this wonderful and unique Tree Fungus shelf. It is projected to be part of the exhibition "Against the Grain" which organized by the Museum of Arts & Design in New York.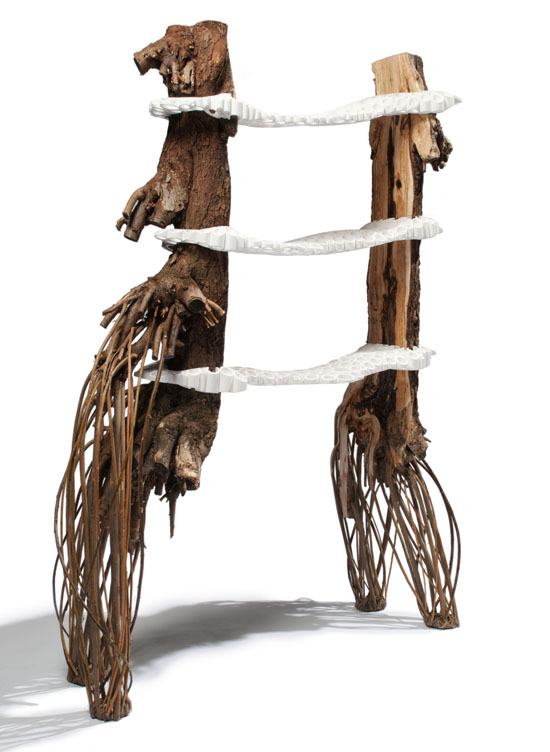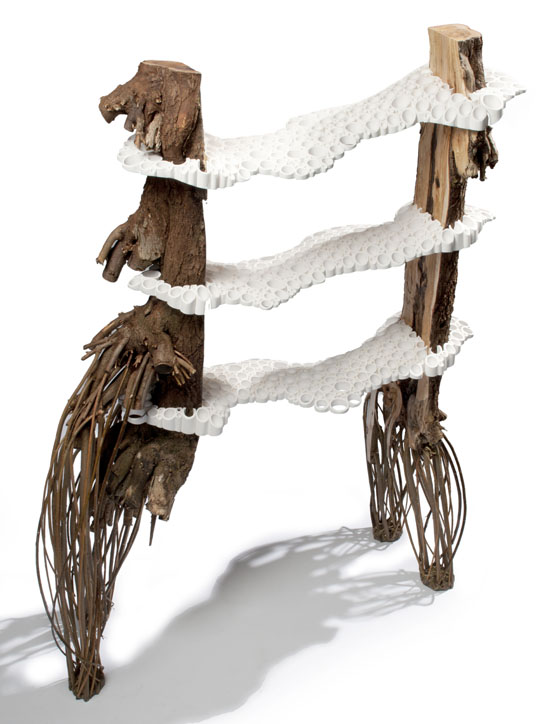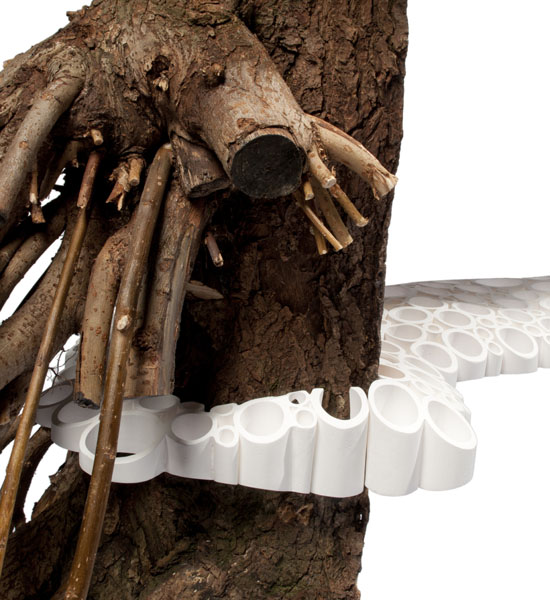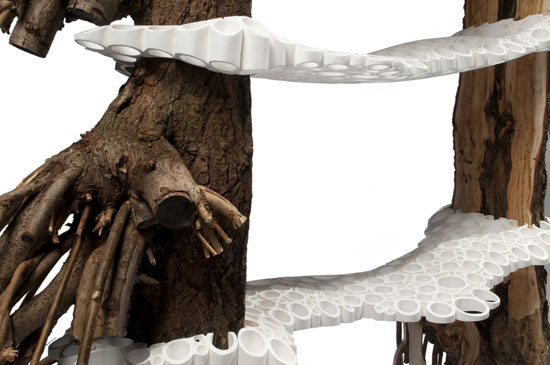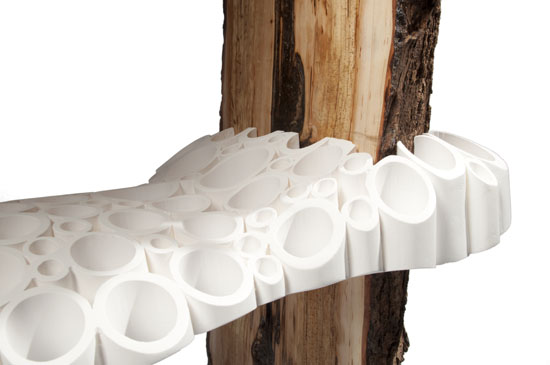 From : Studio Floris Wubben
HomeDosh has received "Tree Fungus Shelf" submission from the page 'Submit Your Product' feature, we welcome you to submit your unique products for publication.
---