Query Result for : clay italian furniture
---
When we say vertical blinds, we automatically think of it made from vinyl. However, the EOS is different from what we used to know. The EOS from Creation Baumann is a textile vertical blinds with a morph prints on the vertical strips that made the EOS appealing and eye-catching. This can be perfect to any home or offices with elegance and excellent interior design. The blinds comes in a combination of white and yellow color that made it unique to the usual plane colors that we see in the market in the previous years. With this wonderful product from Creation Baumann, unique and elegant look for our place can be so easy.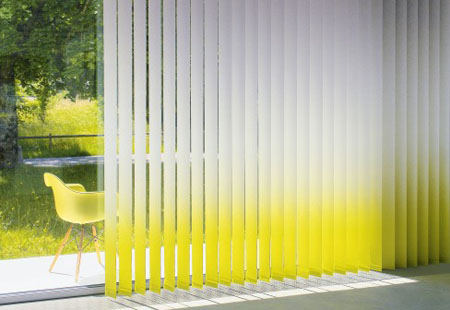 From: Creation Baumann
---
Creativity is definitely present on this artistic Miam Table by French designer Josselin Zaigouche. This unique table consists of two trays that are stylishly cut and able fit into one another and forms one single sleek and elegant table. When used separately, the tables looks like it was chewed by somebody with a complete set of teeth and produces the smaller part that looks yummy yet unique and elegant. They sleek and fine lines of the table made it perfect to any contemporary homes and coffee places, and users will definitely enjoy their moments together while having their cup of coffee.-via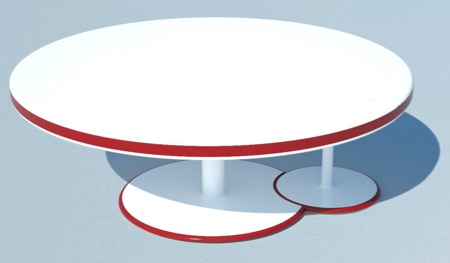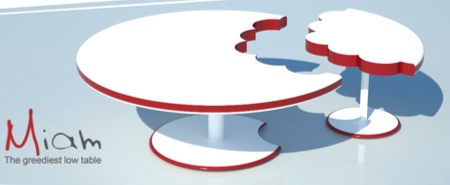 From: Josselin Zaigouche
---
Hello there our beloved reader of HomeDosh! It is a one great day for all of us today! Why? Because something in this world is for FREE today! It is a beautiful RUG from CNS Rugs. Yes! You've read it right! CNS Rugs in collaboration with HomeDosh is giving away a FREE RUG to one of our lucky readers and followers!
We have received a message from CNS Rugs offering to give away a free rug to our readers. As a form of showing our gratitude to our readers, we have decided to accept CNS Rug's proposal and decided to collaborate with them. Are you excited? We hope so, we have picked the rug that will perfectly fit your home's interior design.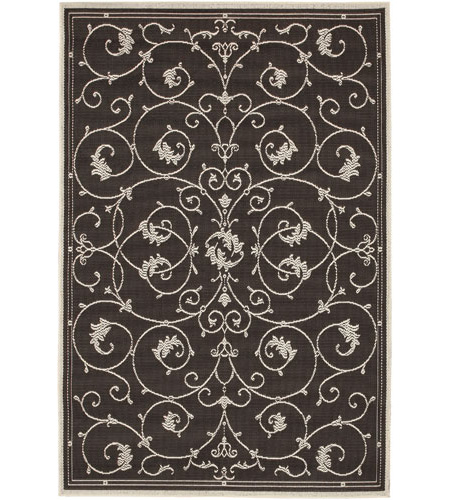 Is it really FREE? Aren't we going to spend a penny? You might have these questions in mind. To answer you with, YES the offer is FREE! You never have to spend even a single cent because CNS Rugs will not just give you the rug for FREE but will ship it right at your doorsteps FREE! This offer is open to our readers from Canada and the USA.
Leave us your critics/suggestions to make HomeDosh a better website, and we will pick the best comment to win the rug! Good Luck and have a happy RUG day!
[Update]
Congratulations! The winner of the rug is Hart Armstrong, please email us your full name and your address.
Thank you to all of you who have taken the time to enter this contest, we really appreciate it.
---