Query Result for : design de banheiros
---
Spoon Lamp is a unique lamp that can also be viewed as a beautiful sculpture. The industrial designer got the idea to design this cool lamp when he saw giant pinecones during his visit to Yosemite National Park in California. Well, the result is not disappointing, take a look at this lamp, it is essentially composed of 115 stainless steel dessert spoons mounted on a solid oak tripod. Each precisely cut and angled spoon radiates from an internal wooden disc. 7 individual disc levels are separated accurately to create the overall elliptical profile. Once illuminated, light scatters from the lamp projecting ovular shaped silhouettes onto nearby objects. Well done!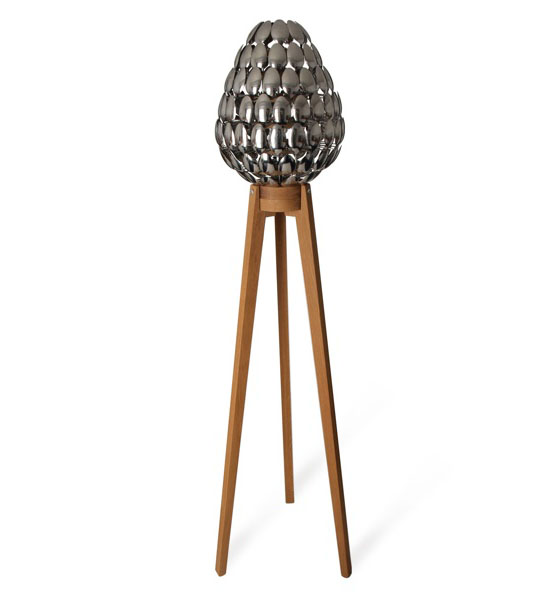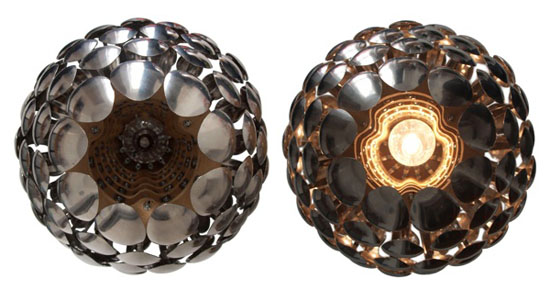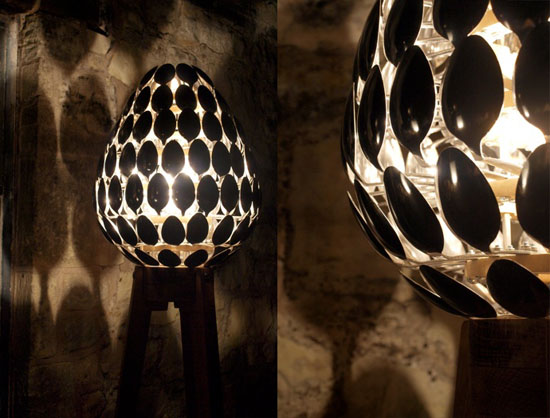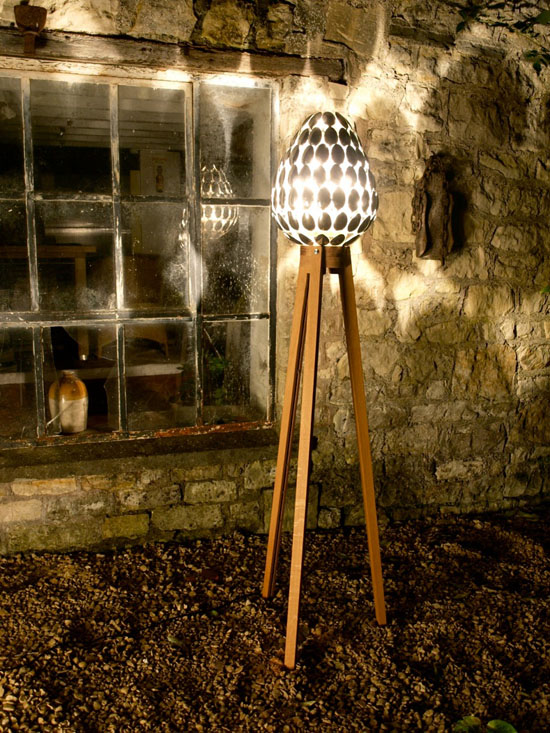 From : Clive Roddy
HomeDosh has received this Spoon Lamp submission from the page 'Submit Your Product' feature, we welcome you to submit your modern and unique products for publication.
---
As the title says, the Belly Love is a stylish sofa by Florence Jaffrain that is covered with a glow in the dark fibers that moves like it is breathing. With a designed inspired by an Indian soft coral called Sarcophyton elegans, the Belly Love mimics the look of a coral wherein one can comfortably coil up on it. The glow in the dark cover is made possible by the photo luminescent fabric that also contains capsules that give the Belly Love the ability to release fragrance into the air thus, refreshes the air all the time while allowing each user connected to the sea creatures. -via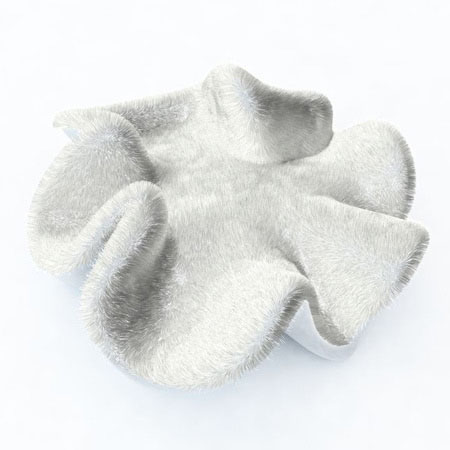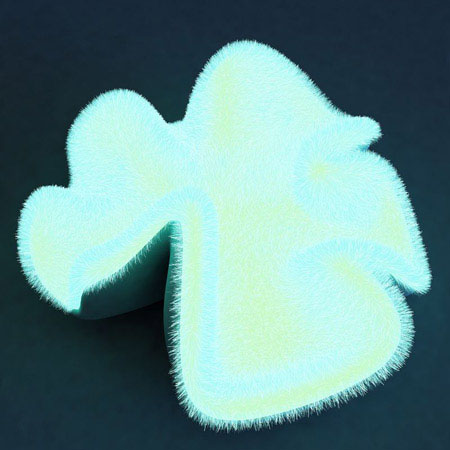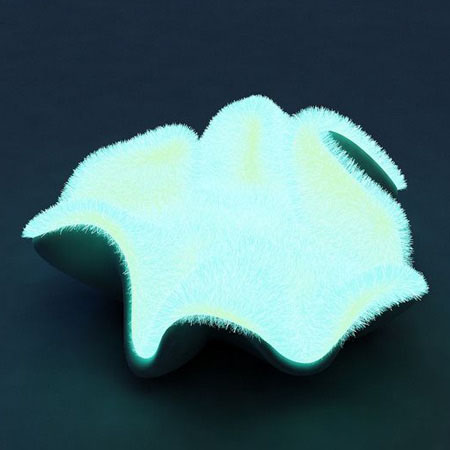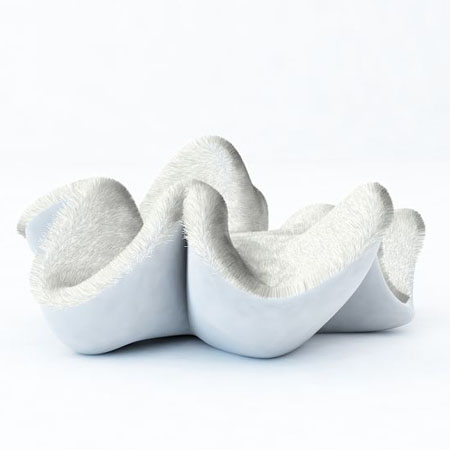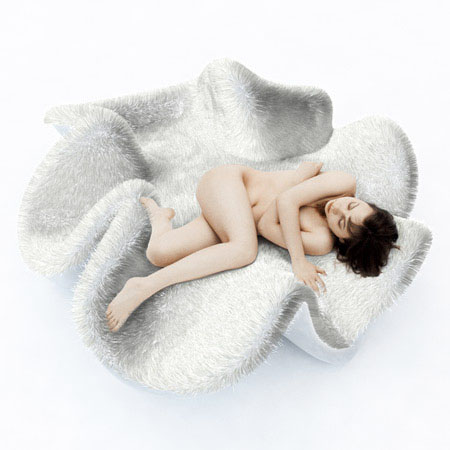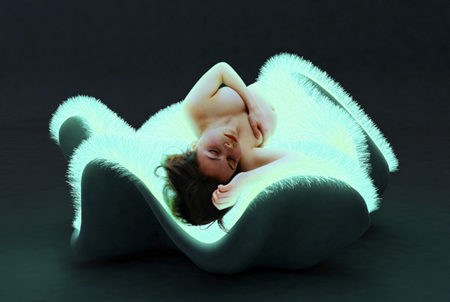 From: Florence Jaffrain
---
If I were to have a modern home design, I would also love to have a modern furniture design that will compliment my contemporary home. As I see this modern shelving system by Sebastian Errazuriz, I find it perfect for my desire. It has clean lines and you can choose to fold or unfold the shelving module making it the unique feature of Repisa N5. Its dark oak color made the N5 an elegant shelving system that will work best to any contemporary homes with lighter color themes. If you were to unfold the entire shelving module, you will see a perfect art piece for your interior design.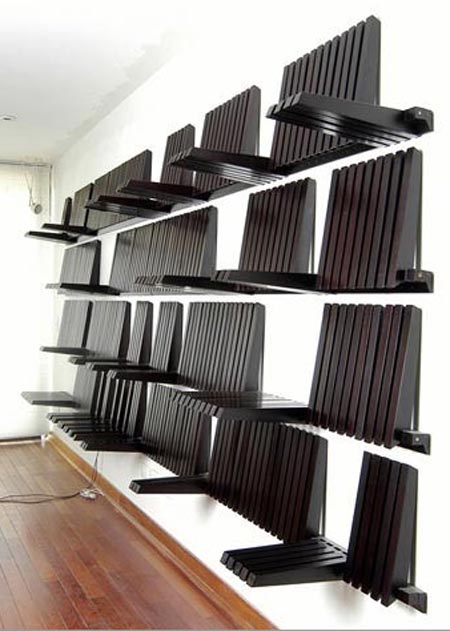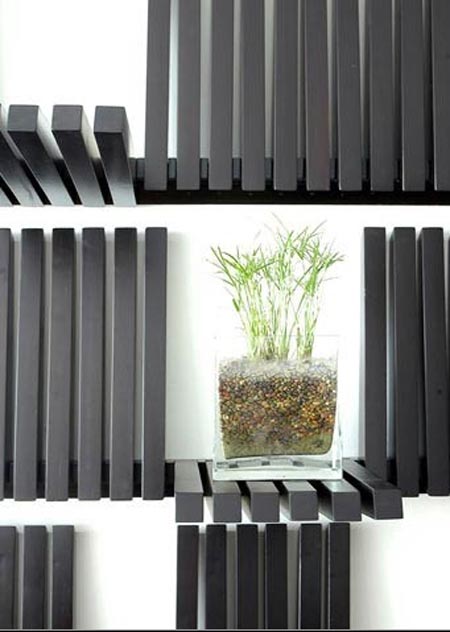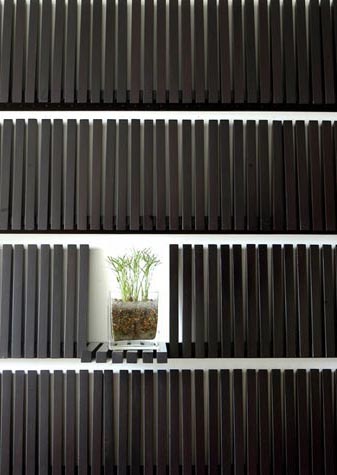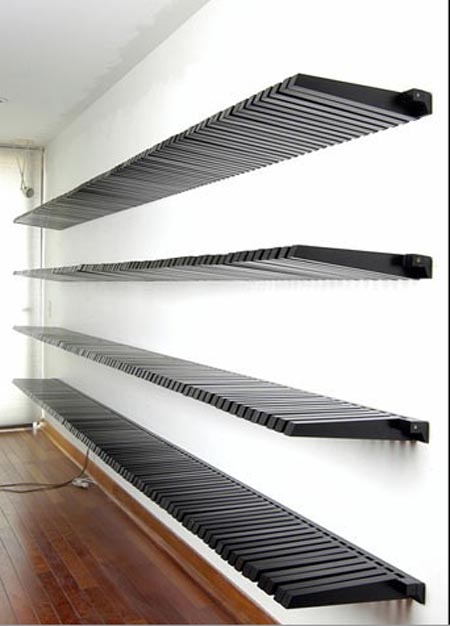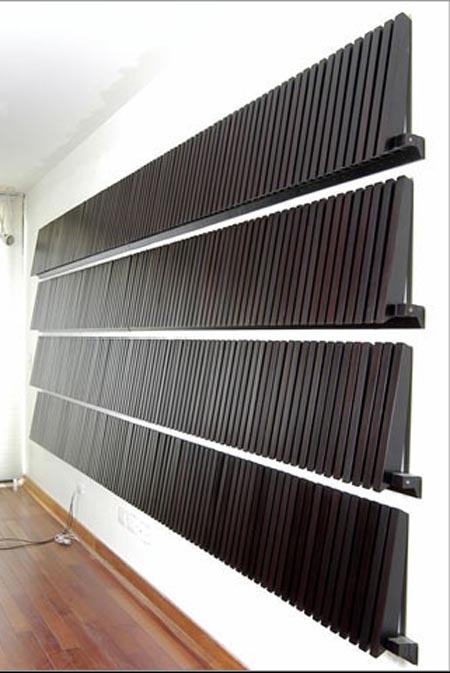 From: Sebastian Errazuriz
---