Query Result for : kupatila dizajn
---
We all love ornaments and to keep them grow in style, having a Screen-Pot will surely be of great help. The Screen pot is a flowerpot that has screens on it and grates for your lovely plants to climb.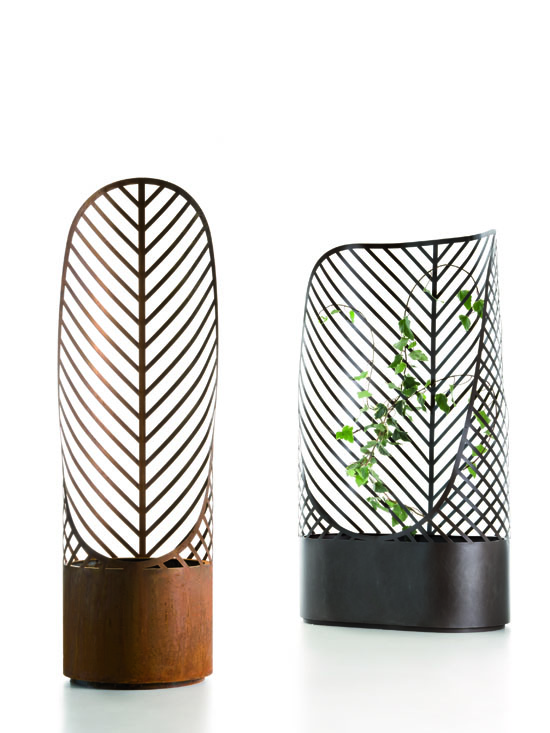 With the help of steel and laser cutting, the Screen-Pot has the eye-catching graphic effect that adds up to the beauty of the product making it not only a refreshing tool for your plants to grow but also a perfect addition to your home interior. If you were to look at the pot closely, the graphic effect is inspired by nature as it looks like a dried leaf.
Source: Francois Clerc and De Castelli
HomeDosh has received "Screen-Pot" project from product submission from the page 'Submit Your Product' feature, we welcome you to submit your unique products for publication.
---
Decorate your bathroom with nature look by adding wooden washbasin from WS Bath Collections. Enjoy freestanding handcrafted washbasin from solid wood, available in several shapes, giving modern contemporary atmosphere in your bathroom design.
From : WS Bath Collections
---
A few days ago, we have featured here one great work of Dzmitry Samal of Samal Design, which is the Human Table. This time, it's the Sphery Chair and Lounge's time to be featured.
Multi sphere chair lounge reminds the classic traditional button tufted chair but rethought in the modern way with using recyclable soft poly materials. It has metal understructure. Large palette of colours and personalisation are available.
Its unique and artistic look made the Sphery Chair and Lounge a perfect furniture not only for your comfort and relaxation, but also a perfect part of your home décor and interior design.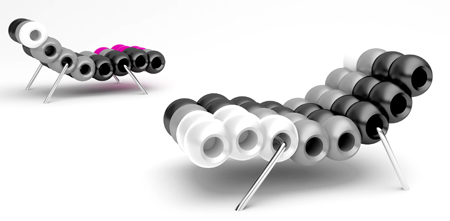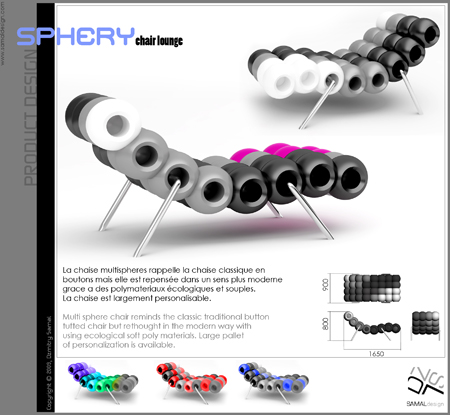 From: Samal Design
---