Query Result for : smooth curve
---
Nourishing the soul of your home is the wonderful table design by Francois Champsaur. This lacquered metal Macao Table has a look that everybody will definitely love. Its smooth curve lines matches just right with its legs in similar shape with the tabletop. Available in red and black, both colors will surely add the beauty of each home. If not a table, ones will definitely consider this macao table as part of their interior design. This table is presented at the IDS, Roseland Art & Decoration. Macao table measures, 48 and 1/2 inches wide by 17 inches high and 26 inches deep.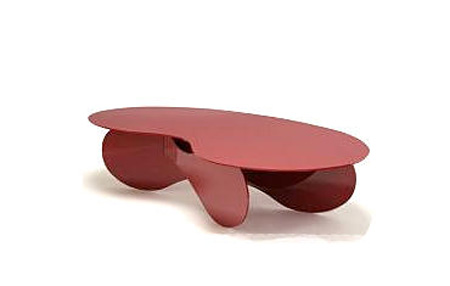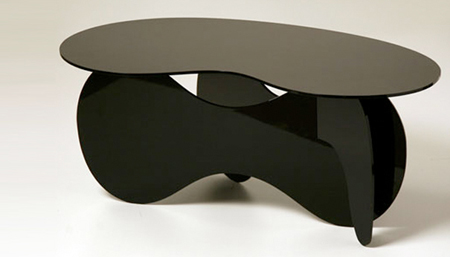 Seeing this classical yet elegant kitchen appliance set truly amazes me. It made me think that designers of today have just inherited the compact design of the old times kitchens. The Electrochef is the perfect example of what I am talking about. It is a classic kitchen but has a totally stylish look and modern function. With this kitchen of the 1920s having a curved and smooth white and metal all-in-one kitchen table packed with an accessible height oven with four-spiral stove and a storage space underneath, I am pretty much sure that people of the 20s have enjoyed cooking their foods in a most comfortable way as possible. -via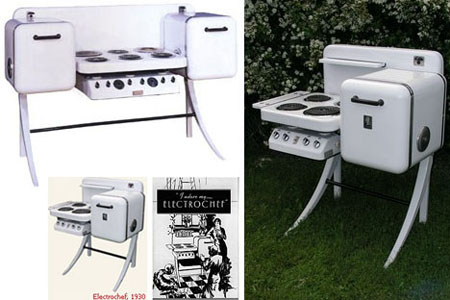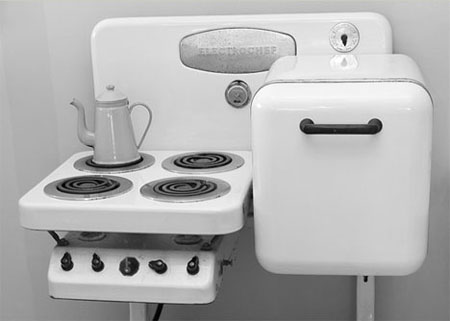 Modern water tap designs are great and add up the beauty of our kitchen or bathroom. However, British manufacturers Triflow Concepts and Zaha Hadid have created the world's first three-way tap called the Bespoke. It has the sleekest design of all the tap designs I have ever seen. The smooth movement of the water serves as the inspiration of the design for Bespoke. With innovative design, I'm sure many people would love to own this tap, if fine lines and sexy curves, the Bespoke definitely form part of your interior design. It can perfectly serve as your kitchen or bathroom water tap. -via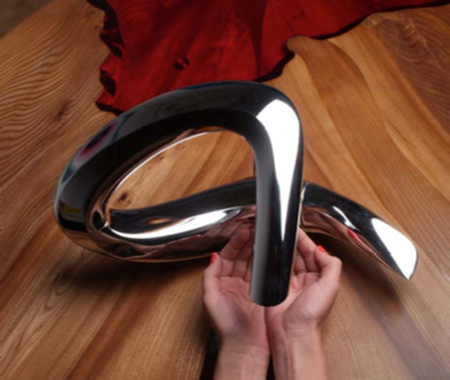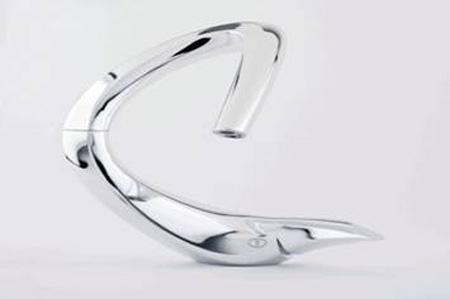 Door handles are important for every home. Everybody is touching it when going in and out of the house. It would be more lovable to touch it if an added beauty is into it. Well Architect Frank Gehry has an answer to it. He had added a new design in the arrowhead series. It is characterized by a vibrant twisting design created by planes that seem to twist around a central axis. The new product from arrowhead series has an elegant design that adds the beauty of your door aside from its purpose of being a handle. Own one now and enjoy the beauty of your door every time you passes. – via
This unique washbasin system offers heat-emitting in its surface. The heat comes out from its ceramic surfaces that can warm the whole bathroom at an optimum temperature, so you won't be shocked by unpleasant cold surfaces. The shape of the washbasins itself is unique, curved line, long, and smooth, giving a sensation of harmony.
ORDER is new wall-mounted bathroom vanity collection from Cristalquattro. The curvaceous shape perfect for your contemporary bathroom deco, you can choose from range of bathroom vanities that suit your style. The sleekly curved area at the basin end defines the distinguished look of the ORDER. With high-shine glass worktop, the basin is free to join or interrupt. This wall-mounted bathroom vanity is made from natural oak, wenge-stained oak, and teak, very smooth and high skill crafted.