Query Result for : two colors
---
We all want our bookshelves to not only capable of holding our small items at home but also to play part of our interior design. The Three Two Bookshelf by Jakob and MacFarlene will provide you with what you need for your bookshelf. This wonderful creation from the duo is entirely made of welded metacrylate hand and looks elegant enough on its different clear colors. The shelf has stackable elements, thus allowing it users to create a design of their own. One can have it short while other can choose to have high shelves of their own depending on what suits best for their house interior. -via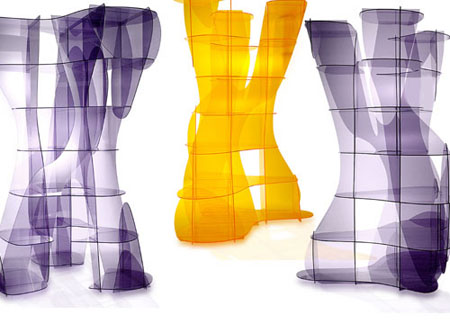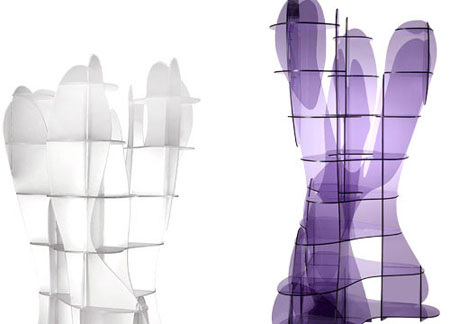 From: TET Architects
Enjoy the pleasure of relaxing in your bathtub with your companion. Agata two-person bathtub from Neptune features the concept of resting in bed and relaxing in the bathtub. With its minimalist design, using rich exotic wood and built-in pillows, this is really beautiful design of two-person tub in the market today. Neptune?s Agata takes the functional features of an outdoor spa and brings them inside, encapsulated in a modern design, certain to add style to your space. The double-sided skirted bathtub is available as a bath only, or with Activ-air, Mass-air or a combination of Activ-air and Mass-air. Colors include biscuit, bone, sterling silver and white. Are you iPod lovers ? This two-person tub also has iPod docking station (optional), what can you ask for more ?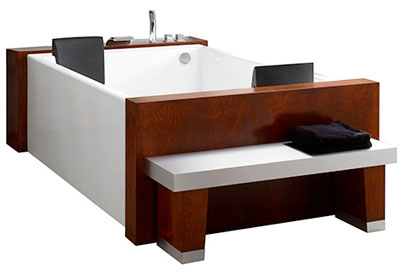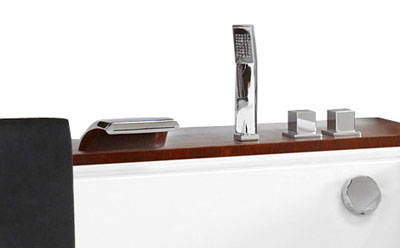 From : Neptune
Giving an attractive look to our elegant floors are the rugs. You can choose from various types like the woven rugs, hand tufted, wall-to-wall carpets or runner. The newly presented rug by Gunilla Lagerhem Ullberg for Katshall is a hand-tufted rug that is being influenced by a wall-to-wall carpet from Katshall archive. This long-pile rug in retro style that is hand-tufted in wool and linen has a sunny star pattern that looks awesome on its geometrical design and will surely be a part of your home decoration. Available in two colors including the red orange and the graphic, the Nova rugs will surely be a good match to your rooms.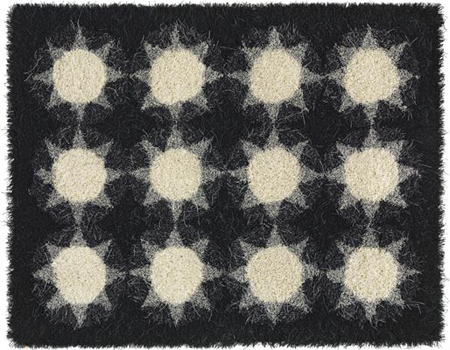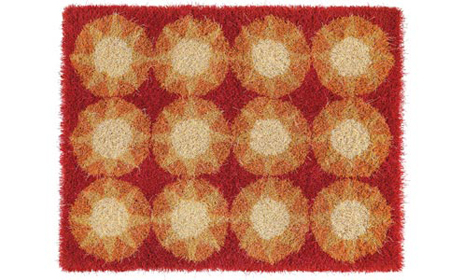 From: Katshall
Add some warm ambience into your place with the new lighting designs by Andrea Di Filippo and Enrico Zanolla called the Ursa and the Norma lamp. Both have elegant design and are perfect to any contemporary homes. With the Ursa Lamp, it has a metal frame that is having the same color as its methacrylate diffuser. The Norma Lamp on the other hand has a fabric lampshade with an elegant opal glass diffuser and a wooden frame. Both of the table lamps are available in two colors of red and white for the Ursa table lamp and white and wenge or black and walnut for the Norma table lamp.-via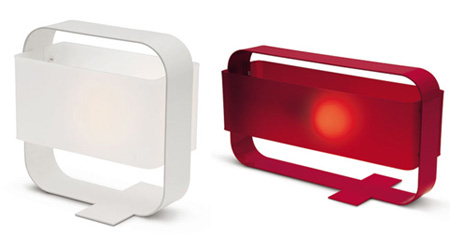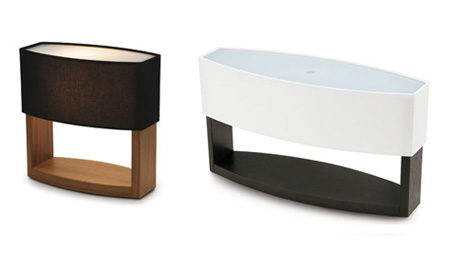 From: DZStudio
Artworks help enhance the mood and ambiance of every place including your own home and owning a Large Metal Contemporary Wall Clock will surely do the trick if you are into bringing home the artistic feel that every artwork creates in a museum of art gallery. This lovely wall clock from MGS is a large one that will surely catch the attention of everyone entering your home. In addition, you surely will be far from getting late on all your appointments or at work. The unique colors of the wall clock make it a perfect addition to your decorative items at home.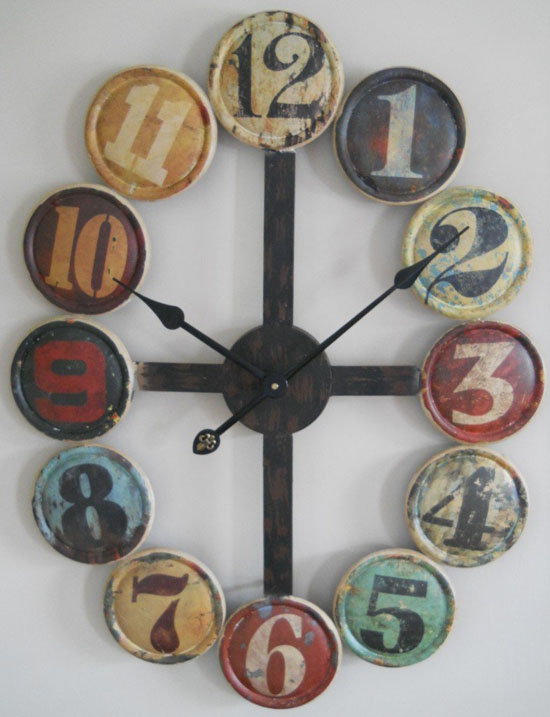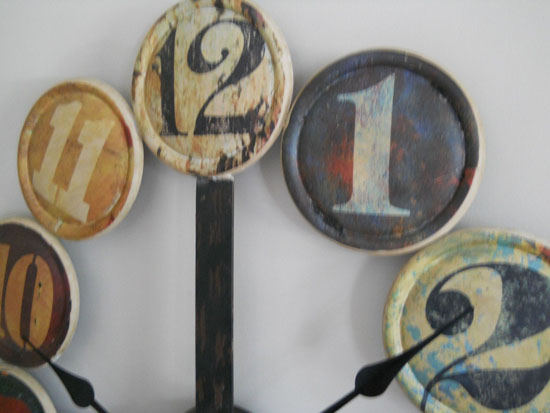 If you are fond of beautifully styled simple bedspreads, Brylanehome Cotton Chenille Bedspread is a good option for you. Depending on your bed's color scheme, you can go for multiple contrasting ranges, to make your bedroom interior looks more elegant and neat. With bedspread set, you get pillow covers, bed sheet, and a quilt. There are four sizes according to your bed's dimensions, i.e. Twin, Full, Queen and King. Its attractive finishing gives your bed a fresh look and multiple color ranges in grey, dull green, sky blue, navy blue, white, burgundy, butter, peach, chocolate, sand, olive, dark mocha, dark plum, raisin and spice, expand your range in terms of color scheme selection for your room.
When you want your room to look more like grown up bed room, go for darker color schemes. For younger style, the bedspread contrasts can be in brighter color tones. For kids, lighter color schemes can be used. Usually girls are fond of pink till their teen ages and boys love sky blue tone.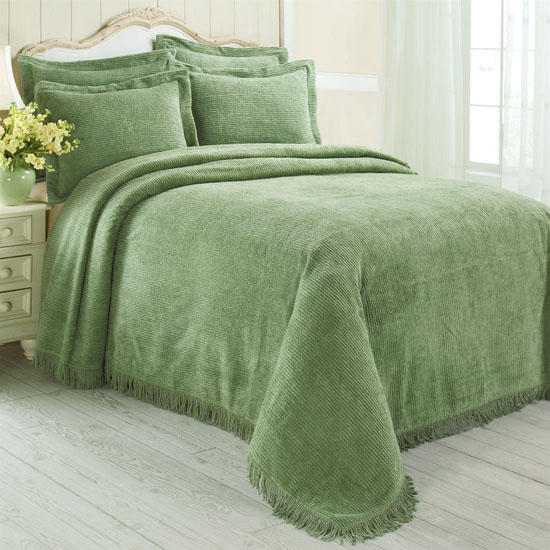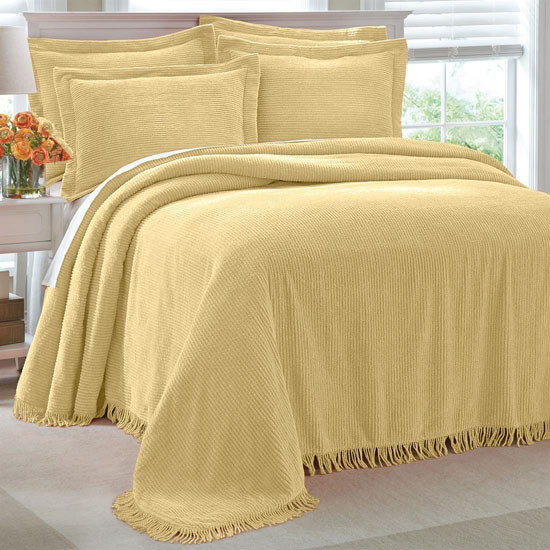 When talking about elegance and style, less is more and you can easily elegance for less when you have Convenience Concepts American Heritage Console Table with Drawer and Shelf (7103081-BL). The shelf features a clean and sleek design and it surely won't take so much space in your place. It has one drawer where you can place your small items to keep the top shelf clean at all times.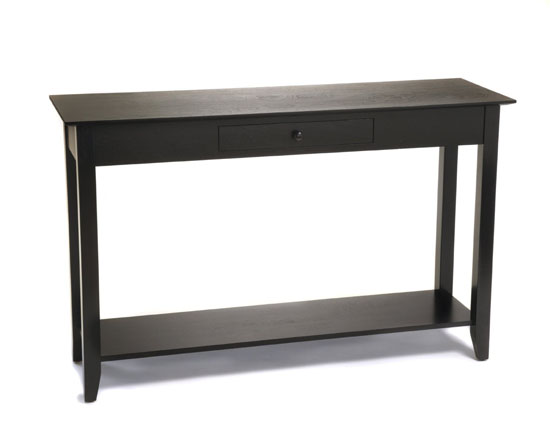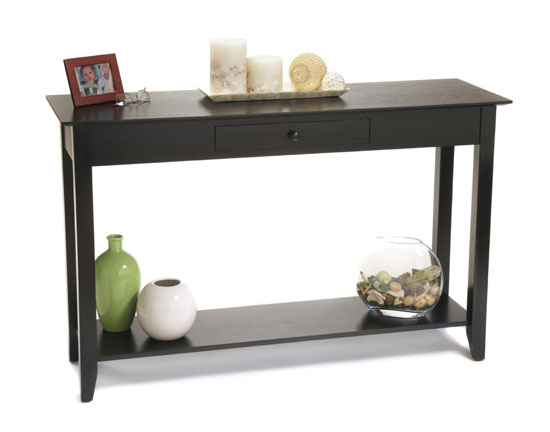 It is nice to have a clean and orderly workspace and so with the availability of Prepac Floating Desk with Storage, keeping our workplace clean and in order will never be a problem. The desk design gives you the freedom to install to a height you find most comfortable. Thanks to its metal hanging rail system that allows users to have, the desk mounted at any height. The organization of this stylish desk does not end with your things and small items but even with your cables and wires. Install your personal computers and lamps without worrying the eye sore causing cables and wires because the desk also has the cable and wire management feature that will keep the desk clean and organized. [Click Here to learn more about the innovative, stylish, and sturdy Prepac Floating Desk With Storage]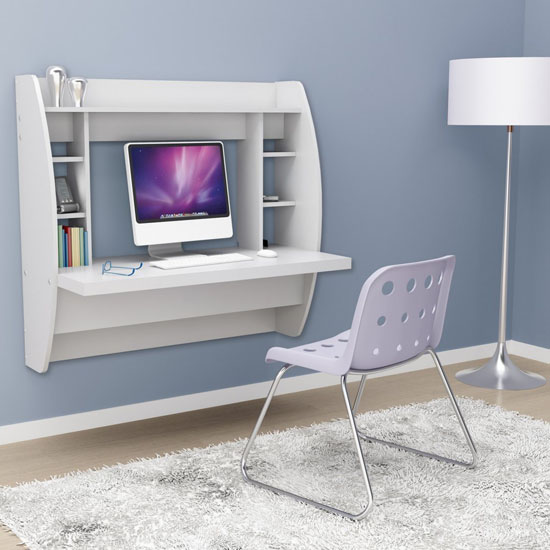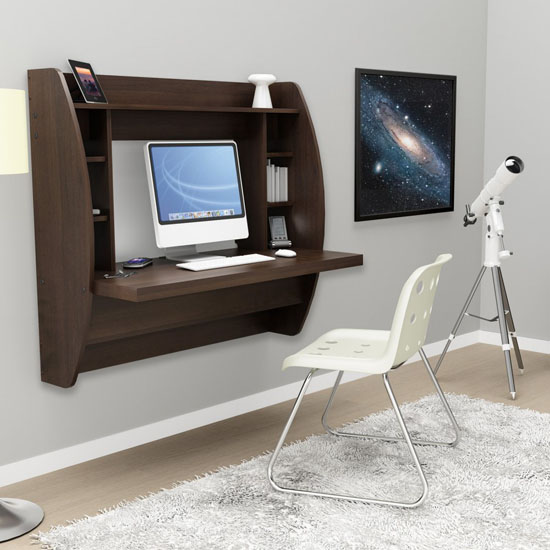 Ambient lighting will not only illuminate but will also helps create a warm and relaxing ambiance especially if your lighting system is the Cielux LUNE Touch Controlled Color Changing RGB LED Mood Light. Designed by Cielux, LUNE allows you to set its colors to change automatically or have it shine a bright yet dimmable solid color to match your mood. It also includes a hipe motion sensor light as a bonus to its consumers.
Looking at the images, the light has clean lines and the glossy white finish ads up to its elegant look. There are two continuous color-changing moods for you to choose from and seven preset colors including red, yellow, green, teal, blue, magenta, and white. Changing from one color to another is just a touch away with the help of the light's single touch interface. In addition, the interface will also allow you to set mode intensity of your liking. The interface works through a mere tap with your hand on the touch pad.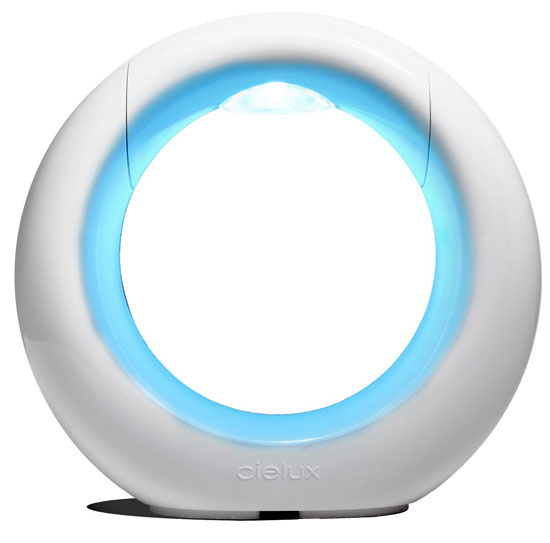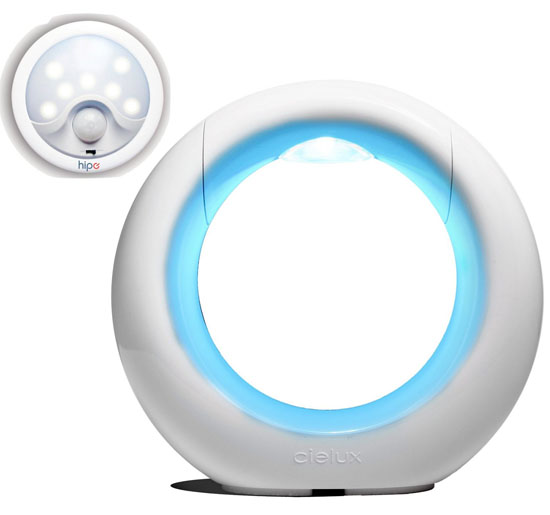 There are certain finishing touches in a house that can make the difference between what is simply a a good finish rather than a high-end look. Your choice of radiator can make such a difference when it comes to the final aesthetic of one of the most important rooms in your house. There is a wide range of styles of radiators on the market to suit everyone's taste and you don't have to break the bank to get something really special. The affordability of such items has also come down over recent years, making them much more accessible.
This guide gives you a breakdown of some of the radiators available and the pros and cons of each when it comes to design and installation. However, it is also extremely useful to view these products from a specialist showroom. The product list is comprehensive and complete and is the perfect compendium to assist you in your choice of designer radiator.
Column radiators
Column radiators are the archetypal classic-looking product. They range anywhere from two to six columns providing a high heat output and come in a variety of lengths and colors depending on your requirements. These models offer an elegant look without them appearing too modern making them a popular choice for many homes. They are often chosen instead of the traditional cast iron radiators as they offer a significantly cheaper alternative.
Cast iron radiators
The majority of radiator providers offer reproduction cast iron radiators as part of their core product base. Again, these are a cheaper alternative to the traditional cast iron radiators that can be difficult to source and because they have a modern build they are much more efficient than their older counterparts. You still have an excellent choice of colours and sizes available to choose from as well as a number of different paint finishes to fit with the period design . They are normally more ornate than standard radiators and deluxe models offer inscription patterns giving the radiator a striking look.
Heated towel rails
A heated towel rail offers a modern alternative to a standard radiator in a bathroom or wetroom as they are multi-purpose. Depending on your fuel type there is a heated towel rail out there to suit your needs, with ones available for central heating homes as well as duel fuel or electric-only homes. The finishes vary depending on your preference, though typically you can choose from stainless steel, steel, brass and aluminum. They also come in a variety of styles depending on your taste, although they mostly tend to mirror a ladder-like appearance.
Designer Radiators
If you are looking for something outstanding then a designer radiator may be the choice for you. Steering clear of a more traditional finish, the wide range of designer radiators offers you a modern and unusual feature for your home with the added benefit of its practical use as a heat source well-hidden behind its beauty. Although these models tend to be slightly more expensive than their counterparts you are certainly paying for something special. Always make sure that you take in to consideration where you need the radiator for as length and heat output can vary greatly from model to model.
Whatever your design and heating needs there is a radiator out there to suite you.