Flowers add colors to our interior design especially during special occasions like weddings, birthdays and more and putting them on stylish vases like the DCI Magnetic Bud Vases will add beauty to our flower arrangement. This vase from DCI will help you show off your flowers in a single stem style. The five magnetic bud vases included in the package has been designed to be displayed together or separately. You can have these five vases in one table or have one vase in every table. You surely will love whatever configuration you may choose. [Click here for more information about the DCI Magnetic Bud Vases]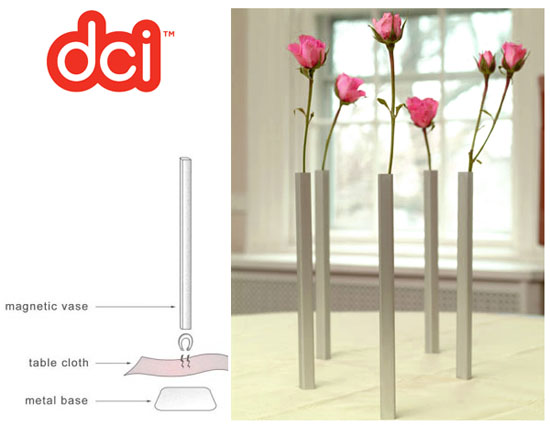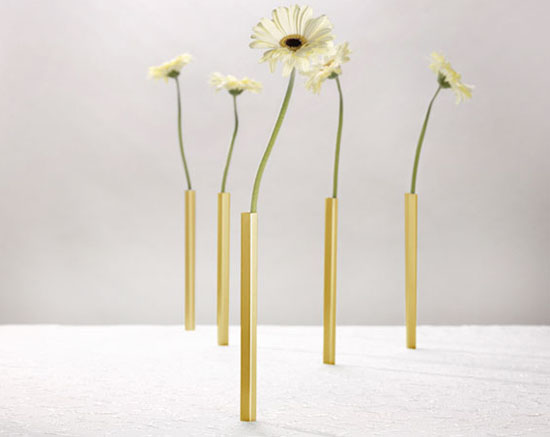 The magnetic bud vases are made of aluminum and come with a slim elegant design and a powerful magnetic square bases that helps to hold the vases in an upright position and stable. The good thing about the magnetic base can work comfortably on tablecloths and other magnetic surfaces. You can have the base placed under the tablecloth keeping it out of sight. However, if you can't find a chance of keeping those metal base out of sight, you can actually make it visible, since it is stylish enough to be on top of your table.
The magnetic bud vases are easy to maintain. You just have to wash it with soap and water and you are good to go. Available in gold and silver finish, DCI Magnetic Bud Vases will surely bring out the perfect ambiance you want for your occasion or home. [Click here to checkout the best price of DCI Magnetic Bud Vases]
Advertisement
Related Tags :
base
,
birthdays
,
bud vases
,
flower arrangement
,
interior design
,
magnetic base
,
magnetic surfaces
,
soap and water
,
vase
Comment
|
Posted in :
Interior Design
,
Misc
Posts in this website may contain affiliate links. If you purchase a product through an affiliate link, your cost will be the same but HomeDosh will automatically receive a small commission. Thank you for supporting us!
Related Posts You Might Be Interested to Read: