Small yet functional and modern are just a few of the many lovely features that Hailey Small TV Stand has. Available at Winsome Wood, the small TV stand can also be your clean and stylish storage for your small items or appliances like your DVD players, CDs, reading materials, decors, and more. The stand is made of solid wood and the stylish espresso finish made the stand a perfect contrast to your light colored home furniture collection and interior design theme. [Click here for more information about the Hailey Small TV Stand]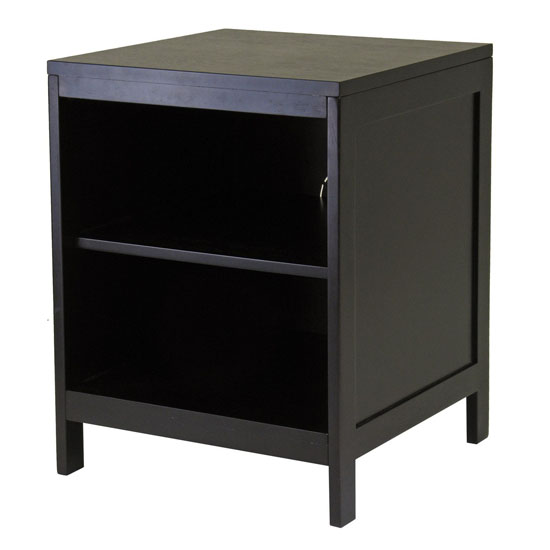 Other than the classy espresso finish, the stand has a simple design and clean lines making it a sleek furniture piece for your classy home. The 2 open shelves serve as the stand's media storage. Having the TV stand in your home has never been easy because it only require a little assembly and you can already start enjoying the beauty of the stand. When you purchase this, it also comes with tools needed for the installation, so you never have to worry anything.
Keeping your electronic wirings clean and out of sight is highly possible with the Hailey TV Stand because it is deep enough to do the job those other cabinets or TV stands are not capable of doing. The Hailey Small TV Stand will surely fit in your house because it only measures 19 inches square by 24 inches high. [Click here for more information about the ]

Advertisement
Related Tags :
furniture piece
,
Hailey
,
home
,
interior design theme
,
open shelves
,
sleek furniture
,
winsome wood
Related Posts You Might Be Interested to Read:
Save Space With Winsome Wood Foldable Desk
Space is becoming a problem these days especially when living in big cities but the sleek and clean Winsome Wood Foldable Desk will surely allow you to maximize the space inside your home while keepin...
Simplissimo Sofa: Sleek Yet Sturdy Sofa
I find those sleek furniture designs perfect for homes with minimal space. With the increasing problem of space nowadays especially in apartments and condominium units in bigger cities, I guess, desig...
The Adna Chaise: A Chair With Irregular Support
Sleek furniture designs definitely feature clean lines and seamless curves. The Adna Chaise? You surely will think twice. Inspired by the massive wooden support of a roller coaster, the Adna Chaise ha...