Stylish, contemporary, and with a clean lines, those are what the Sofa Ruche has. Desgigned by Inga Sempe, this elegant sofa has an outer seat inspired by swing seats and has a structure in solid natural or stained beech. The base may look thin; they are sturdy and ergonomics enough to provide safety and comfort to its users. The stylish seat and backseat cover of the Ruche is elegant enough to make the sofa an item for your home's interior design. Available in different color, the Sofa Ruche will surely complements with any interiors of today and any existing furniture sets.-via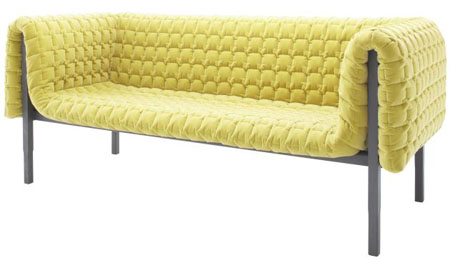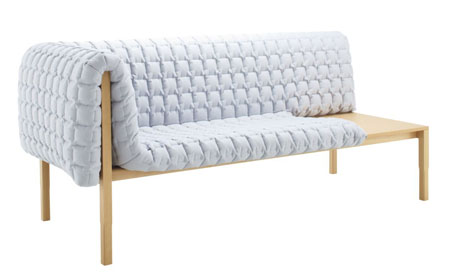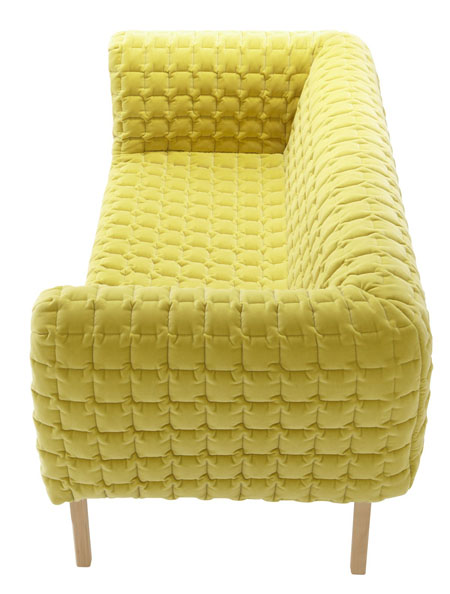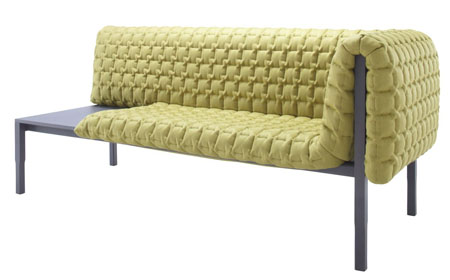 From: Inga Sempe
Advertisement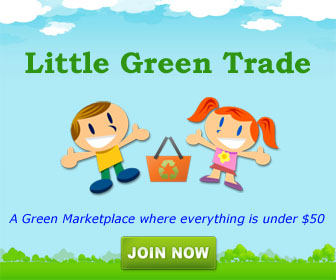 Related Tags :
Related Posts You Might Be Interested to Read:
The Oscar Sofa by Matthew Hilton
Stylish sofas are a great tool for our homes not only for comfort purposes but also for our interior design. The Oscar sofa is just another great addition to many of the wonderful furniture designs fr...
The Motion Bech: Allows You To Create New Placements Everyday
Keeping our room fresh include new furniture sets and decors. However, we can also do it without buying a new set of furniture of decors with Monica Forster's The Motion Bench. This bench comes with a...
Magnolia Chair By Jacco Bregonje
Designed with architecture and style in mind, Milan based designer Jacco Bregonje has come up with a stylish and ergonomic chair, the Magnolia Chair. Created for Artifort, the Magnolia Chair is inspir...