Invite your friends over for a cocktail drink and you will surely not get disappointed with Scott Denison's tip-less cordial glass. These elegantly designed cordial glasses got an indent at the bottom that snugly fits into the nip-like bulge on its ceramic tray. The tray has the ability to accommodate six cordial glasses and carrying it towards your friend for serving has never been easy. Waiters will definitely benefit a lot this design as well. Aside from the comfort it brings, it also has a super slick design that made the glasses create and elegant ambiance to any gathering. I find it perfect for any occasion at home and to many establishments as well. -via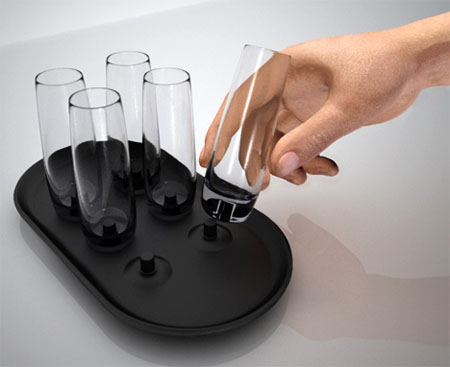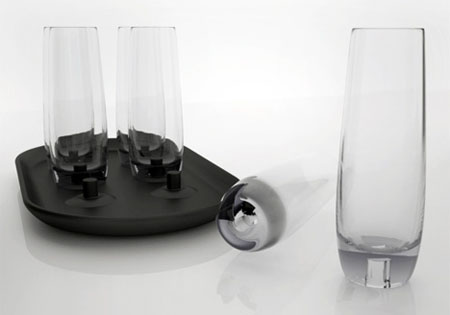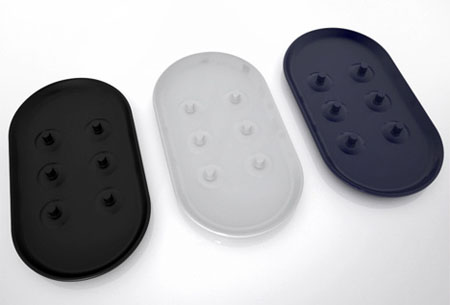 Advertisement
Related Tags :
Comment
|
Posted in :
Tableware
Related Posts You Might Be Interested to Read:
The Polar Ice Tray: Your Stylish Cocktail Accessory At Home Having a cocktail bar at home is starting to become popular nowadays. More and more people opt spend some time with their favorite wine at home than spending so much time on traffic. They had rathe...
Pukerberg Cocktail Set: Classical Yet Stylish So you are having a cocktail party and want to impress your visitors with a unqiue cocktail set? The Pukerberg Cocktail set will definitely do. This 1950s cocktail set that comes in water-thin glas...
Roll 'n Pour Container Tray If you are one of those people who are having trouble in pouring their glass of drink into their glasses, then the Roll 'n Pour is the perfect tool for you. It can hold your 2-liter to 1-gallon con...