With the style and comfort that it brings, Beanbag chairs became a favorite of almost everyone who wanted to have a unique furniture set at home whilst providing them the comfort that they need. An addition to the numerous designs of beanbag chairs is the Triangular Beans. Designed by Antoinette Bader the Triangular Beans an firm padded connected triangles on the upper side of the cover while the inner part of the chair is filled with polystyrene pellets. The triangular handles allow the Triangular Beans users to modify the chair's form according to their liking. With its unique characteristics, the Triangular Beans will definitely be a great addition to any interiors. -via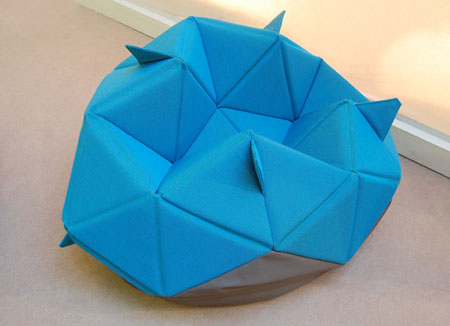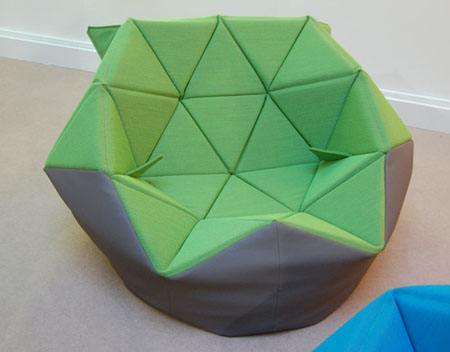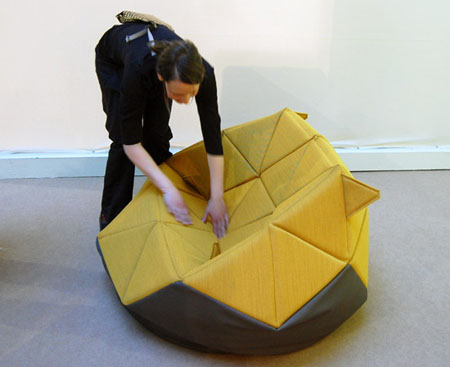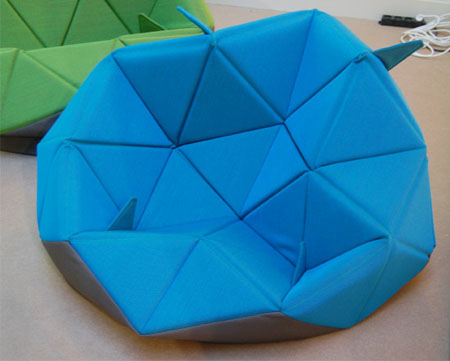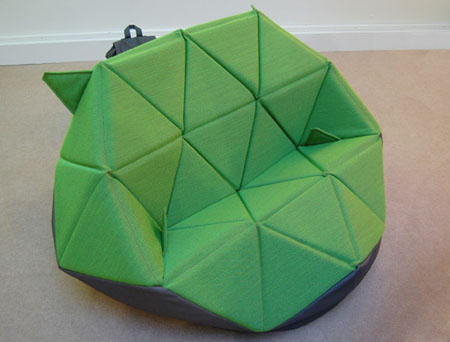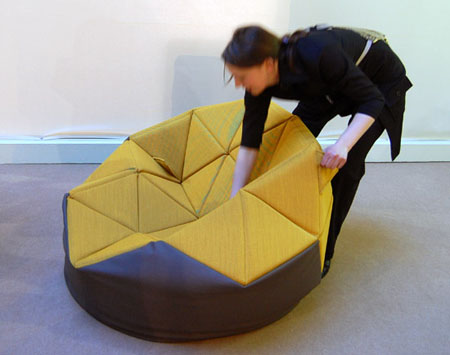 Advertisement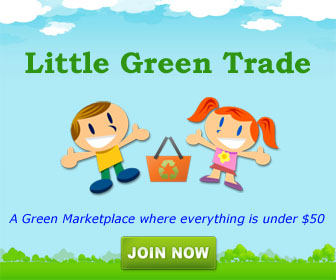 Related Tags :
bader
,
beanbag chairs
,
pellets
,
polystyrene
,
unique furniture
Related Posts You Might Be Interested to Read:
Cyborg: A Series Of Unique Chairs For Magis
Durable, unique, and stylish are just a few of the characteristics that we need when purchasing for our home furniture sets. Known Dutch designer Marcel Wanders presented another unique furniture set ...
Stem Chair: A Unique Chair Of Bent Metal
Sitting furniture does not only provide comfort but adds color to a home's interior design especially if it comes with a unique and elegant design and functionality. The Stem Chair by Patrick Norguet ...
Sliced Chair: Uniquely Designed Chair
Unique furniture designs really catch my attention. The Sliced Chair is another eye-catching furniture piece from Sami Kallio Studio that will surely creates a unique ambiance to your home interiors. ...